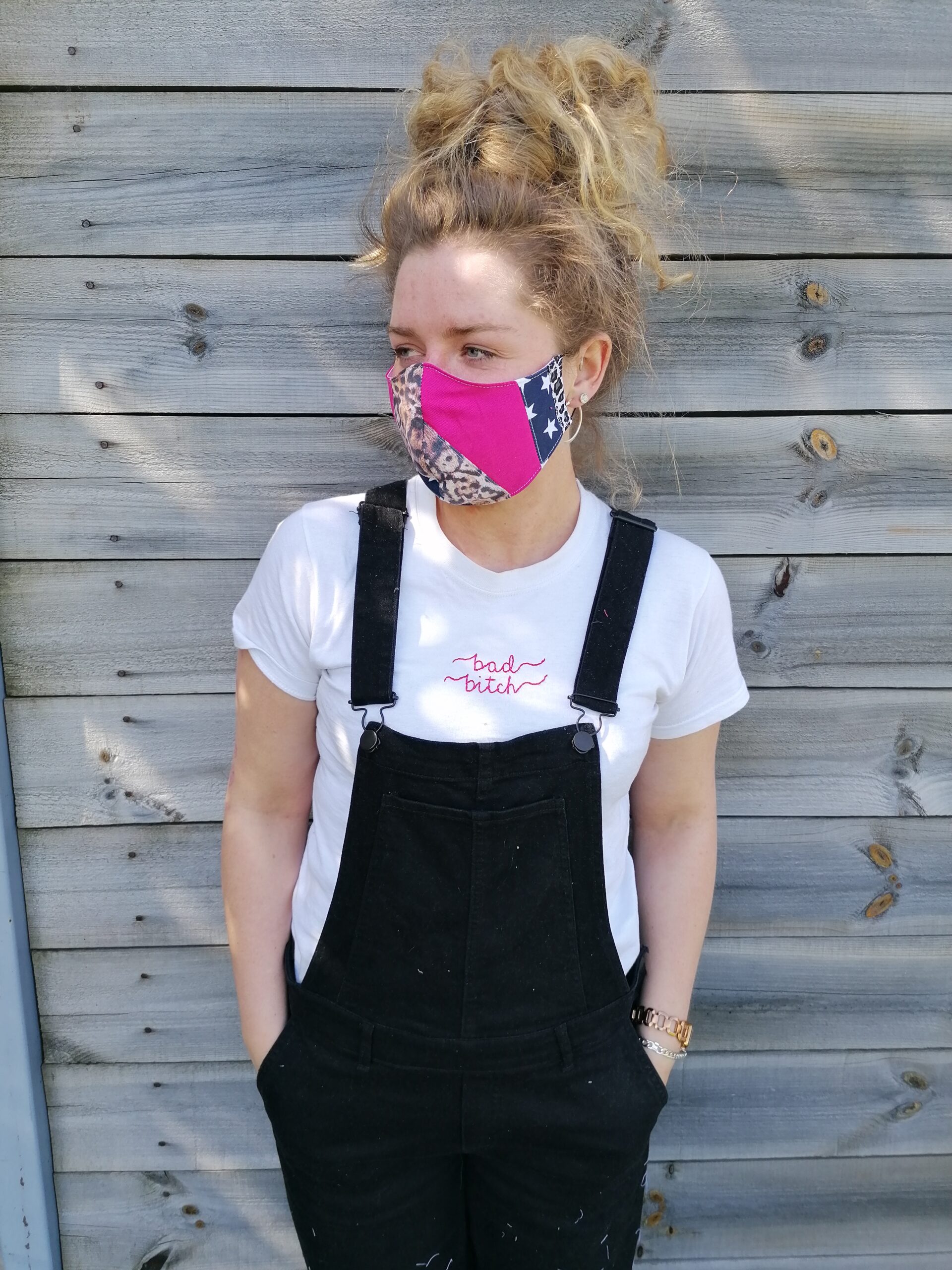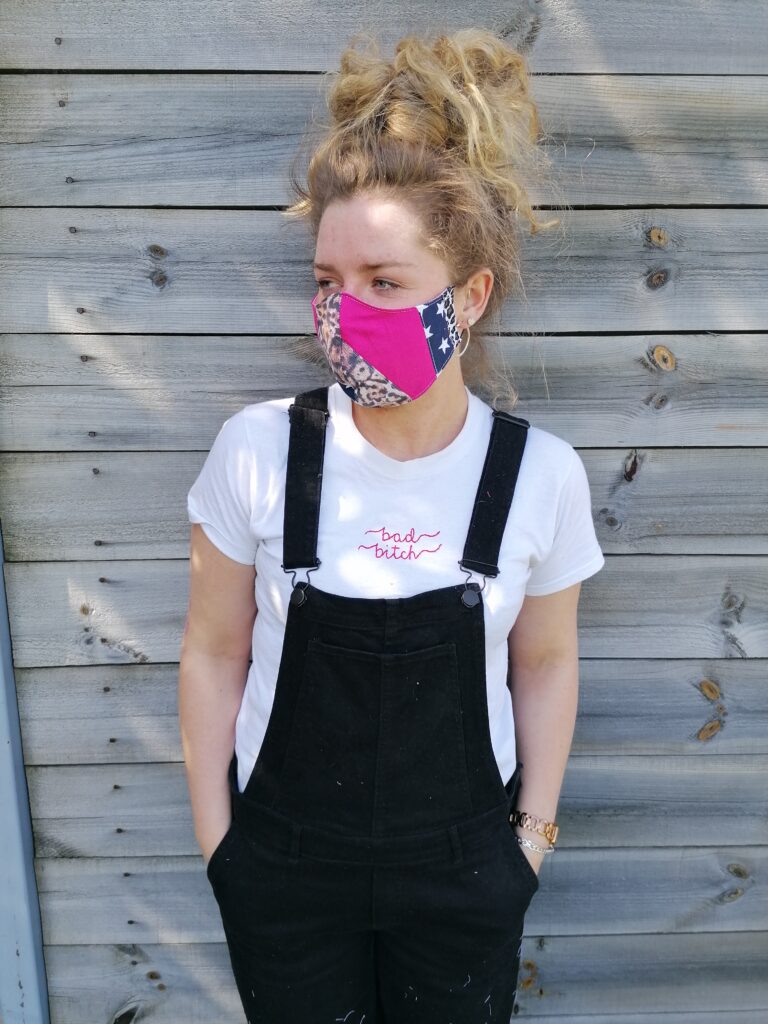 During the making process of a garment, you acquire lots of fabric offcuts, some are big enough to use again, some are too tiny to do anything with and then there are a load of scraps that are usable but are very small. If you've been following me for a while you'll know I hate to waste fabric, mainly because I'm trying to minimise my waste and my impact on the Earth. It's also a rebellion against the current fast fashion giants who churn out cheap clothing with profit being more important than planet or people. Anyway, that's another blog post for another day! I've been wanting to do patchwork experimentation for ages, and to some extent I do use this technique with some of the bags that I make. But this time I wanted to purely use my own waste/scraps to create something practical and beautiful.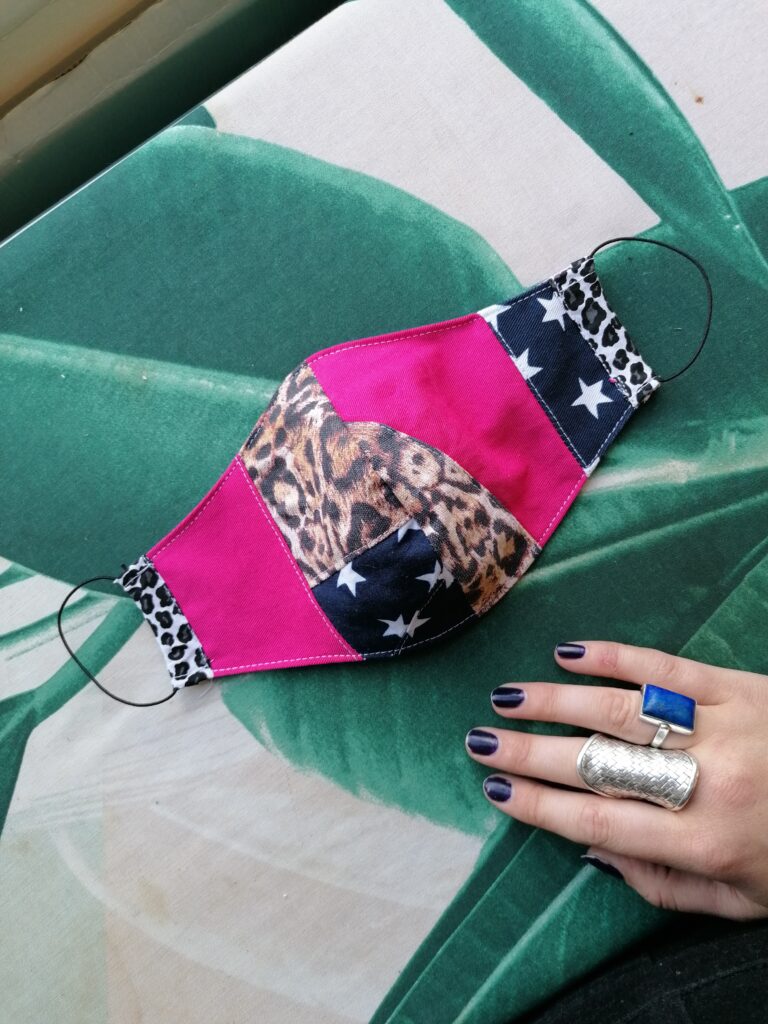 Firstly, I begin by rifling through my scrap bags (I now have so many bags of differing offcuts and scraps that have been collated I truly am the bag lady) and pick out some colours/patterns I feel go well together. I decided to stick to three different colours/patterns as I felt this wasn't too crazy and still gave the chosen fabrics their moment to shine.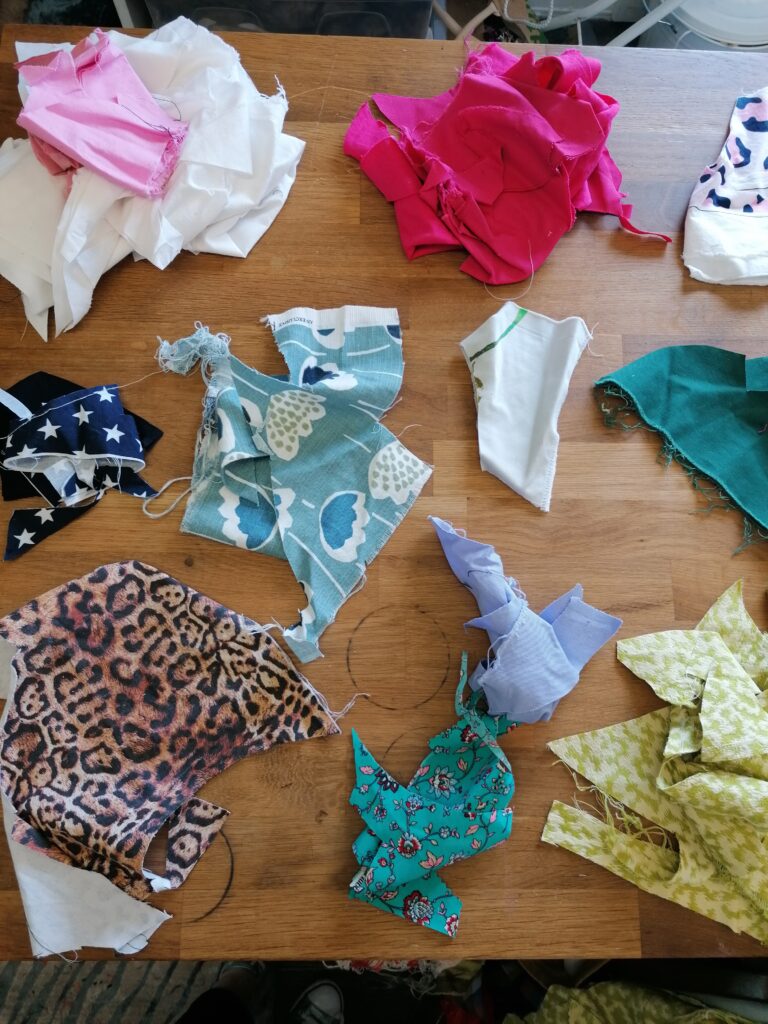 Once I'm happy with the chosen fabrics scraps, I stitch them together and then top stitch each seam. I absolutely love top stitching as a feature, I think it adds an extra element and structure to a seam. I often use contrast colours for top stitching but as there are a lot of patterns and colours happening with these masks I decided to keep the stitch colour neutral and let the print/colour of the mask get all the glory.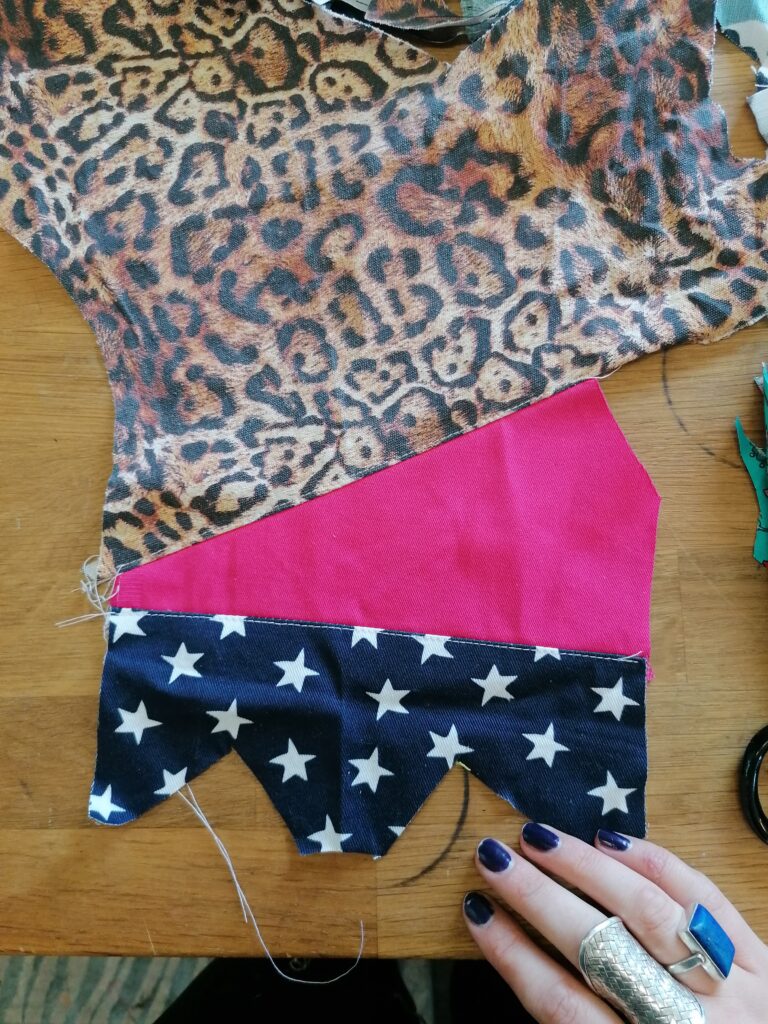 I then lay out my pattern piece on the patchwork fabric i've created and fiddle about until i'm happy with the placement. You don't want too much bulk when cutting your next shape so you need to be mindful where your feature top stitched seams will be placed. What I love about the patchwork technique is you create such unique and interesting shapes on the fabric, it's a very intuitive way of creating as you are literally creating as you go and feeling what is best as you make and develop the patchwork fabric. It's also great to use fabric already in the loop, which prevents it from being sent to landfill, conserves energy and the Earths resources.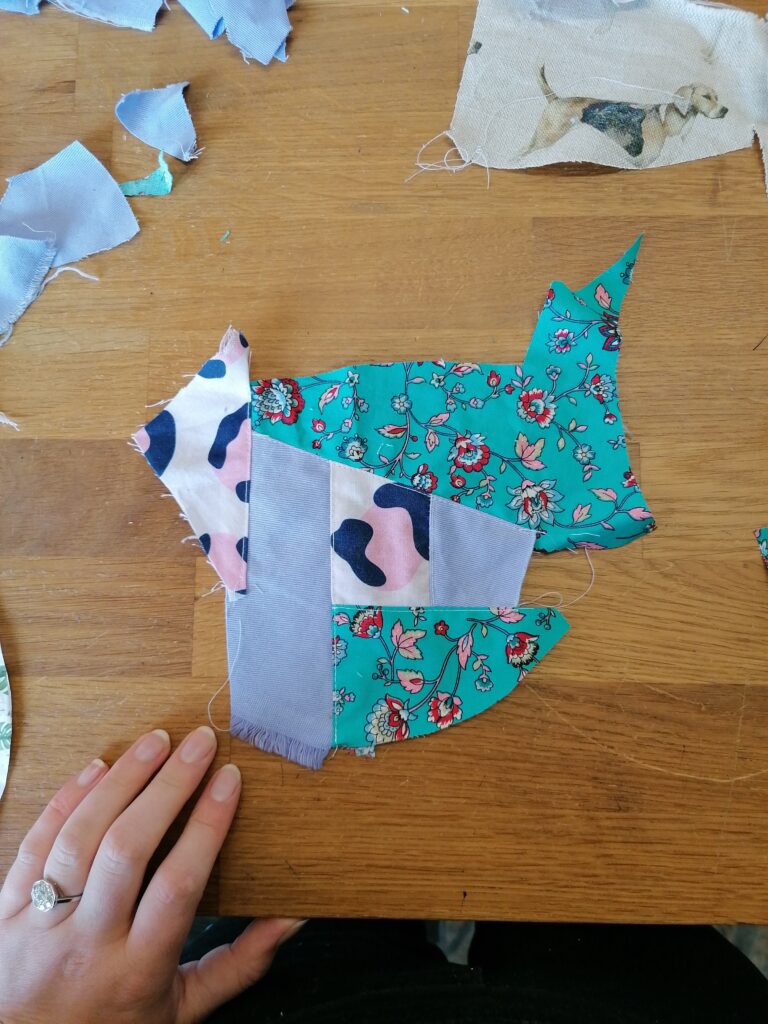 I've been blown away by the response to these masks and I'm so thrilled so many of you love them. Here are some of the patchwork masks I have made and one of my lovely customers in her one of a kind patchwork face mask! I will be adding more to my online shop on Friday 18th September 2020.