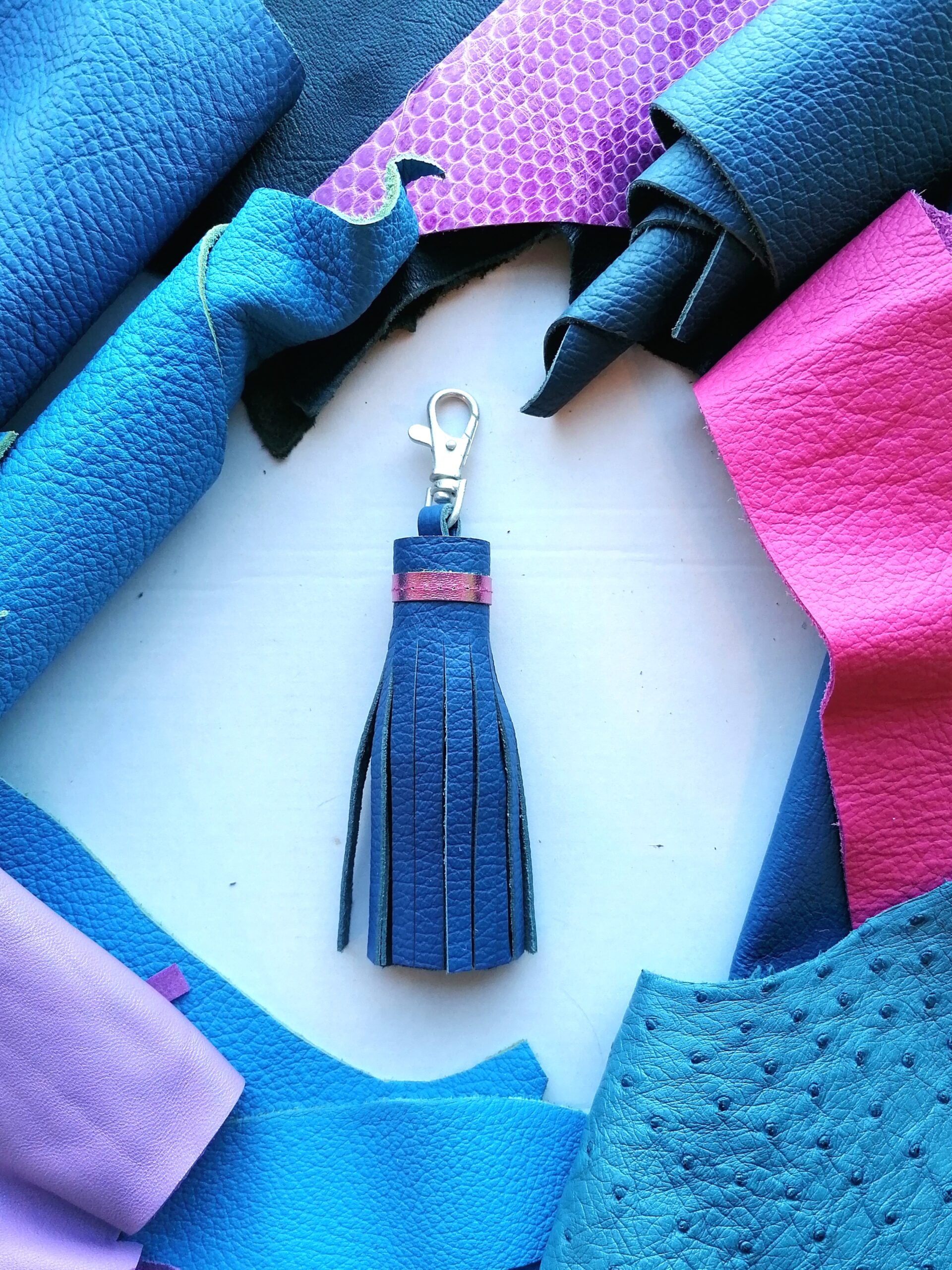 Are you looking to do something a bit different in your spare time? Fancy getting a bit creative in a relaxed and friendly setting? Then my "Make Your Own Leather Tassel Keyring" workshop could be the perfect activity for you. This hands on workshop takes around 2 hours and is perfect for novice crafters as well as the more creative souls who know their way around a cutting matt. Come and switch off from the outside world, and join me for a mindful, eco friendly leather craft workshop where you will learn to make your very own leather tassel keyring.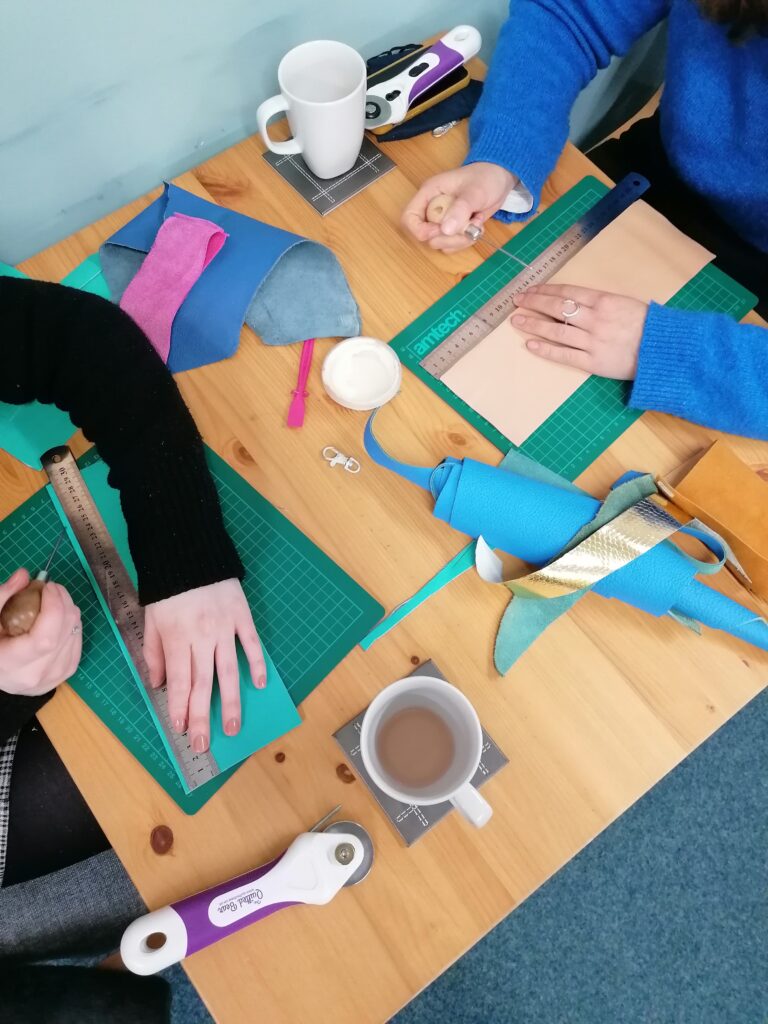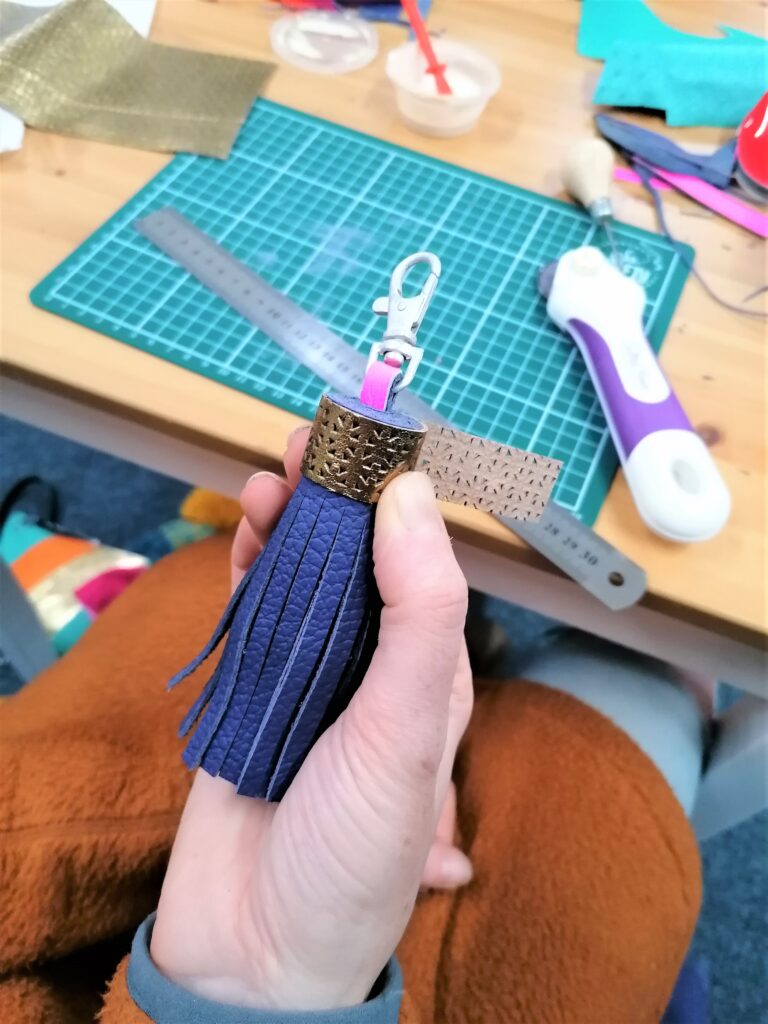 Tune out of the rat race and slow down for a few hours as you learn some basic leather crafting techniques. Tea and coffee are provided throughout the session, you'll also be treated to some of my home baking, my hummingbird vanilla cupcakes went down a storm at the last workshop!
What makes my workshop suitable for you sustainability seekers? All of the leather I use is either recycled (from things like old sofas/garments etc), or it is remnant leather/ offcut leather which I source from other UK businesses. I never buy "new" leather, there is already so much material out there in circulation and too much "stuff" is ending up in landfill. So I have made it my mission to reuse, recycle and reinvent wherever I can.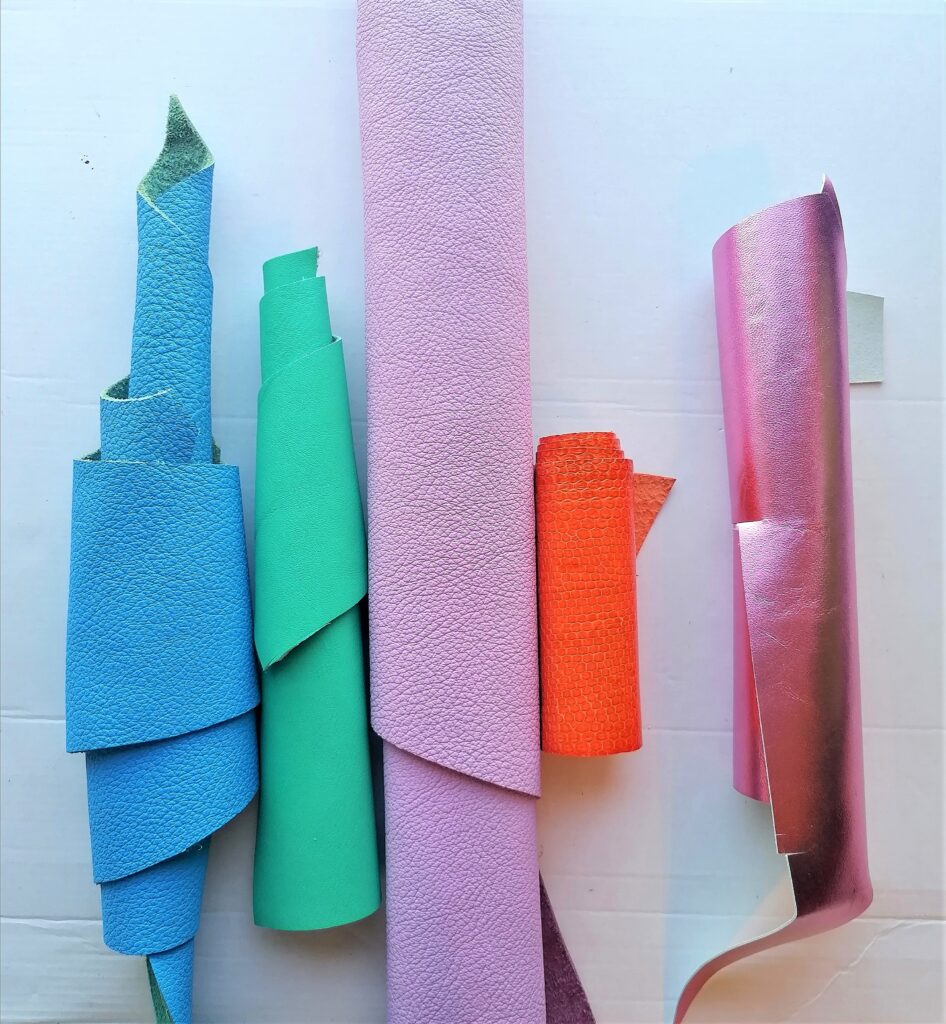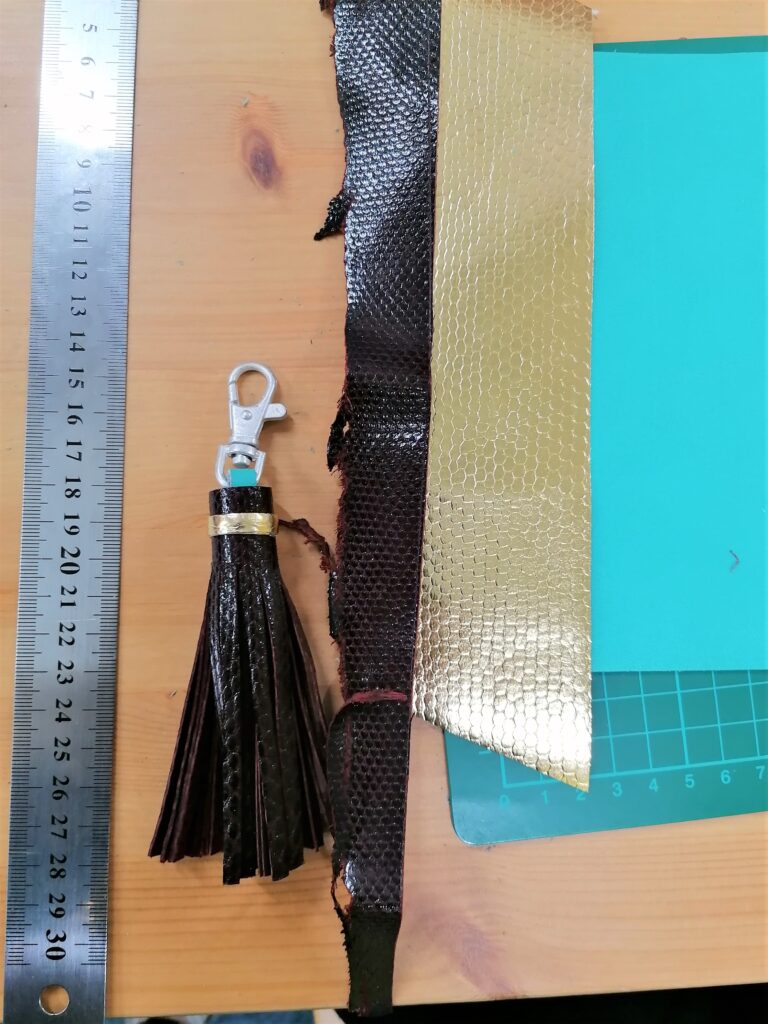 My workshop would also be perfect for any eco conscious brides out there. If you are a Maid of Honour and are looking to organise an eco friendly hen do activity then my "Make Your Own Leather Tassel Keyring" workshop would be the perfect activity for you all to enjoy. I can take a maximum of 15 participants, I can come to your home or we can work together to find a suitable venue. If you're looking for an unusual hen do activity then this is definitely the one for you and your hens!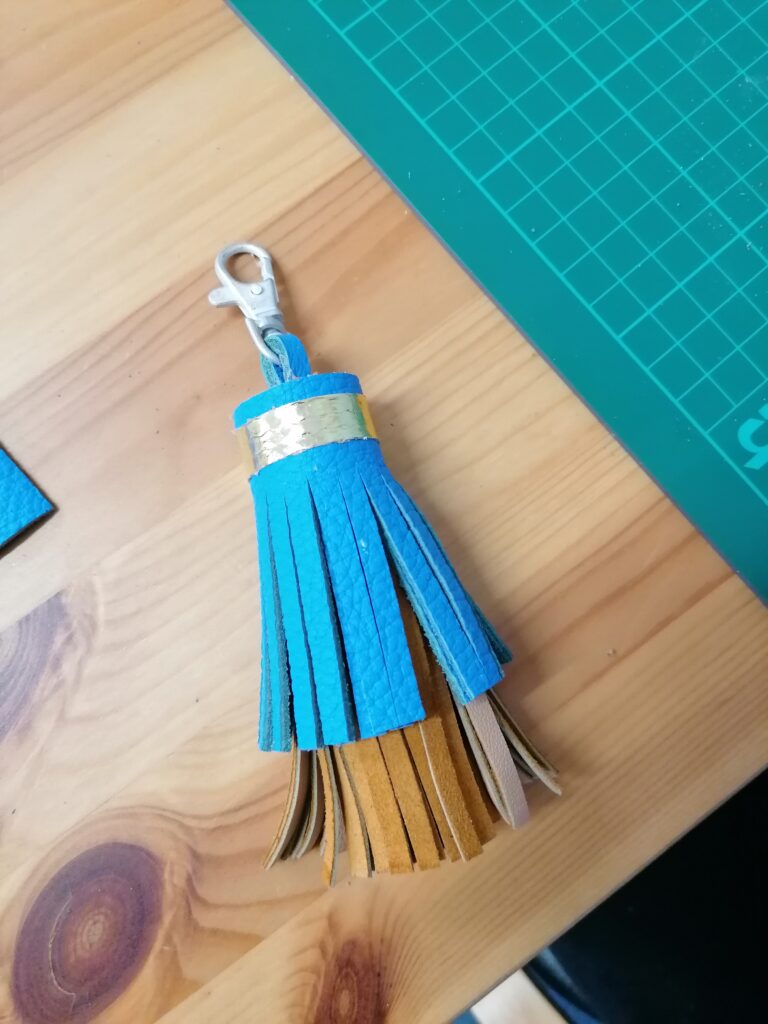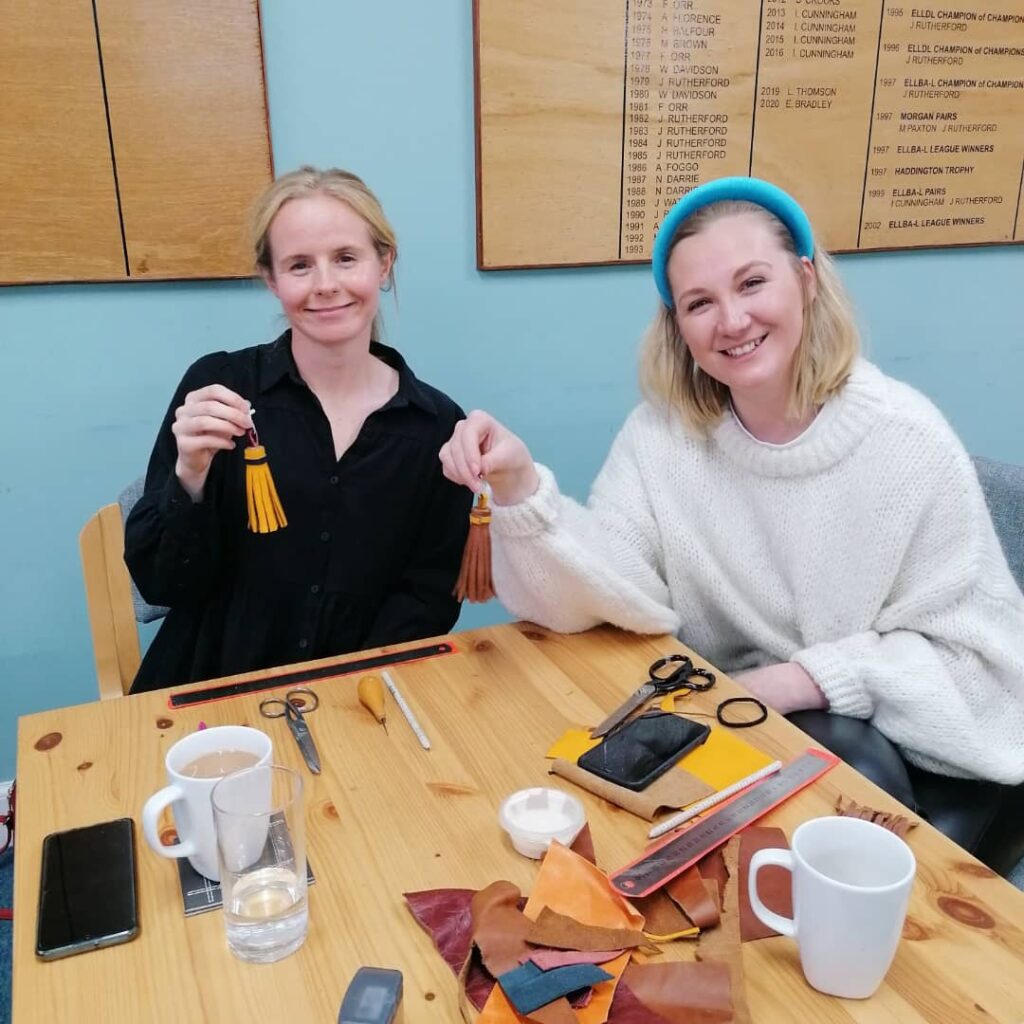 Book your spot on my next craft workshop here. Alternatively if you would like to book me for a private workshop, email me at hello@milliescottstudio.co.uk.
Here are just a few of the lovely reviews I have had..
---
"Absolutely loved my evening with Millie and friends, to make a most beautiful leather tassel keyring! I am the least crafty/creative person, but with Millie's great teaching and infinite patience, we were all delighted with our handiwork by the end of the night! Lovely refreshments provided too. Would absolutely recommend for an evening of fun and creativity!!" – Tracey Ramage
---
"Had an excellent time at Millie's leather workshop. She explained everything so clearly and there were so many beautiful colours and textures to choose from. Definitely recommend." – Beverley Grant.
---
"Everyone should have a go at Millie's leather tassel workshop. Millie guides you through the process, you can choose from loads of different leathers and you get to choose a homemade tassel to take home." – Becca Elder