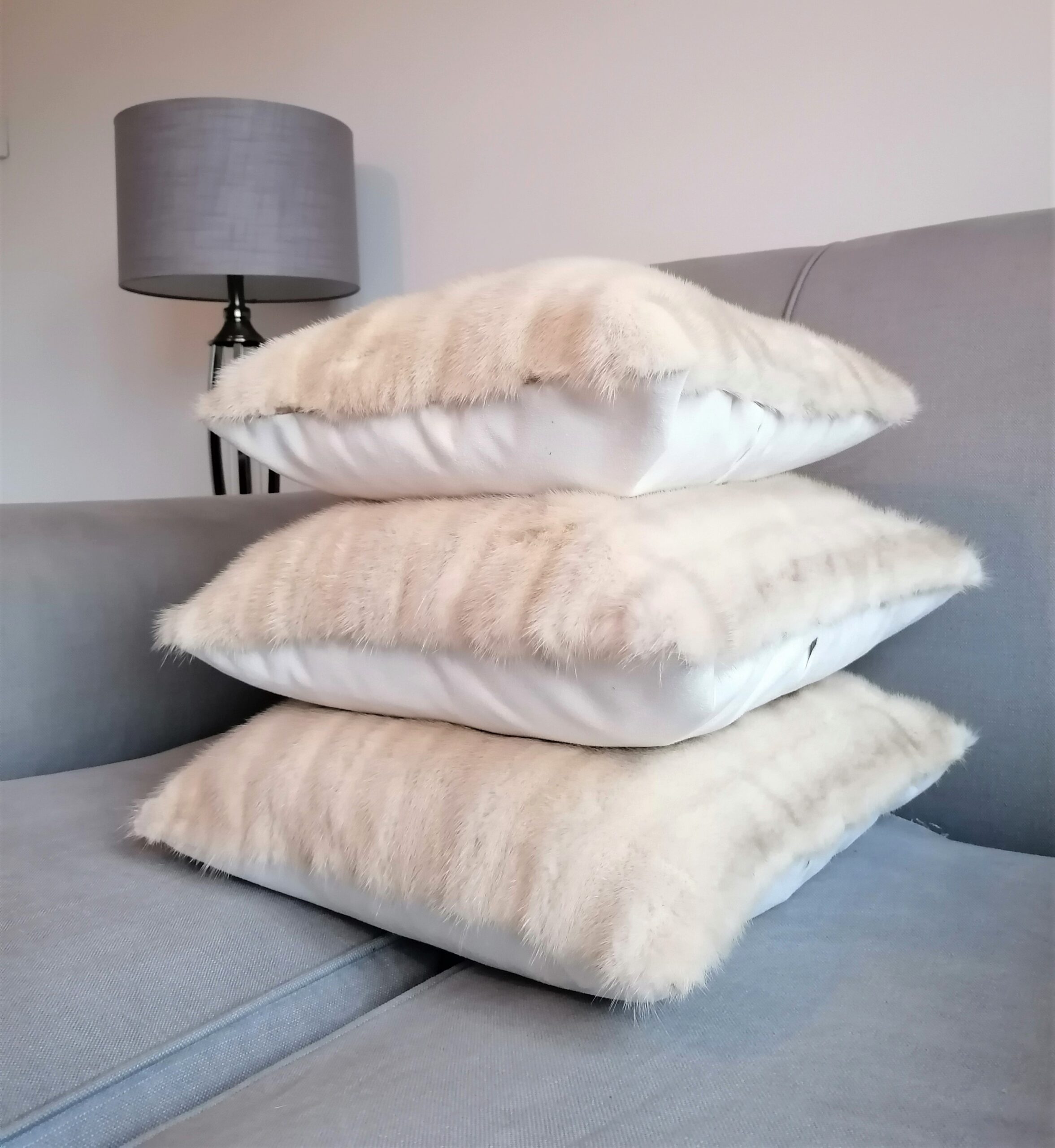 One of my commissions earlier this year was transforming a pale mink vintage fur coat into cushions. This fur coat was particularly special as it belonged to my customers late mother. It was in immaculate condition, including the lining, which had a stunning embroidered detail running along the hem. If you have been following my work you will know I hate waste so read on to see how I reused this gorgeous lining!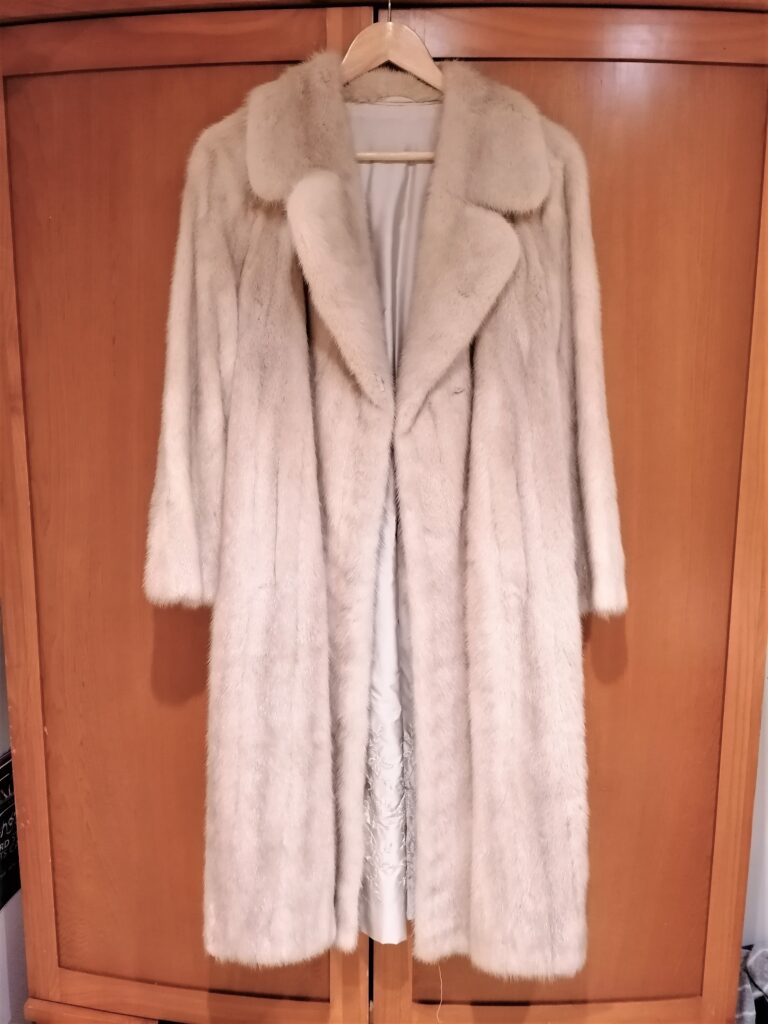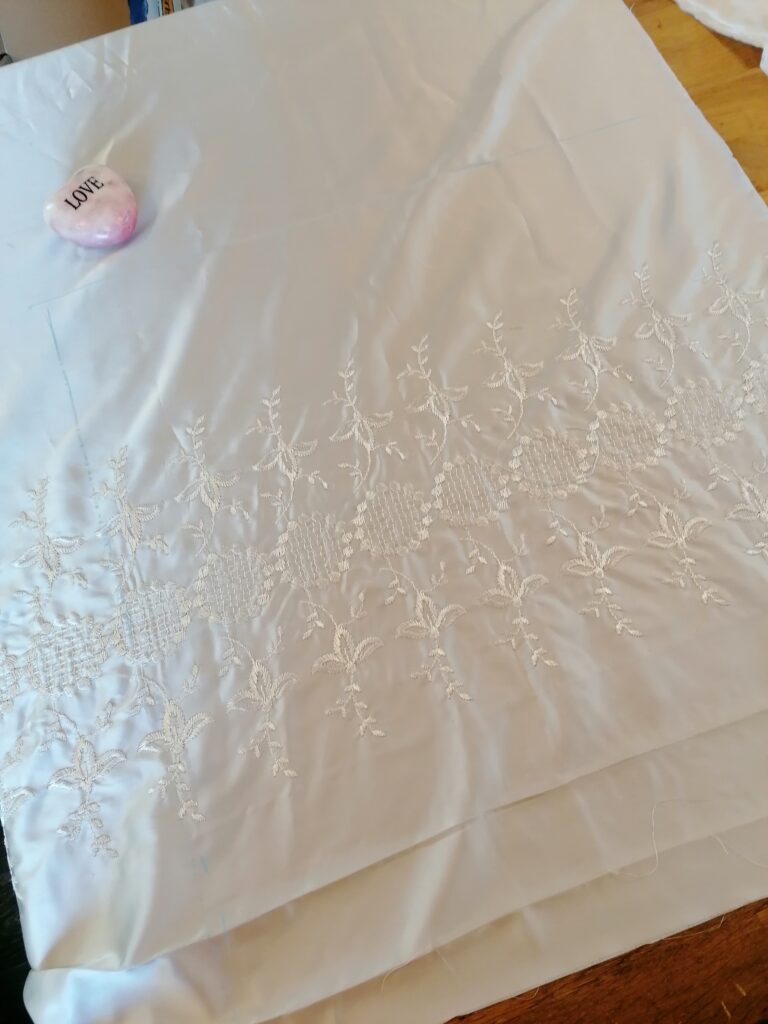 One of the biggest problems we face globally is waste and the fast fashion industry is one of the most waste inducing industries out there. From the cutting of the fabric, to the gargantuan amounts of garments created, to the post consumer waste, there is waste at every level of the fast fashion system. If you want to learn more about the issues facing our environment due to fast fashion, I highly recommend you watch the documentary The True Cost. It's a very comprehensive documentary which covers all aspects of the industry and shows us the true cost of clothing. You can watch it on Netflix. This documentary was one of the main catalysts for me wanting to work with repurposed materials and be more environmentally focused with my business.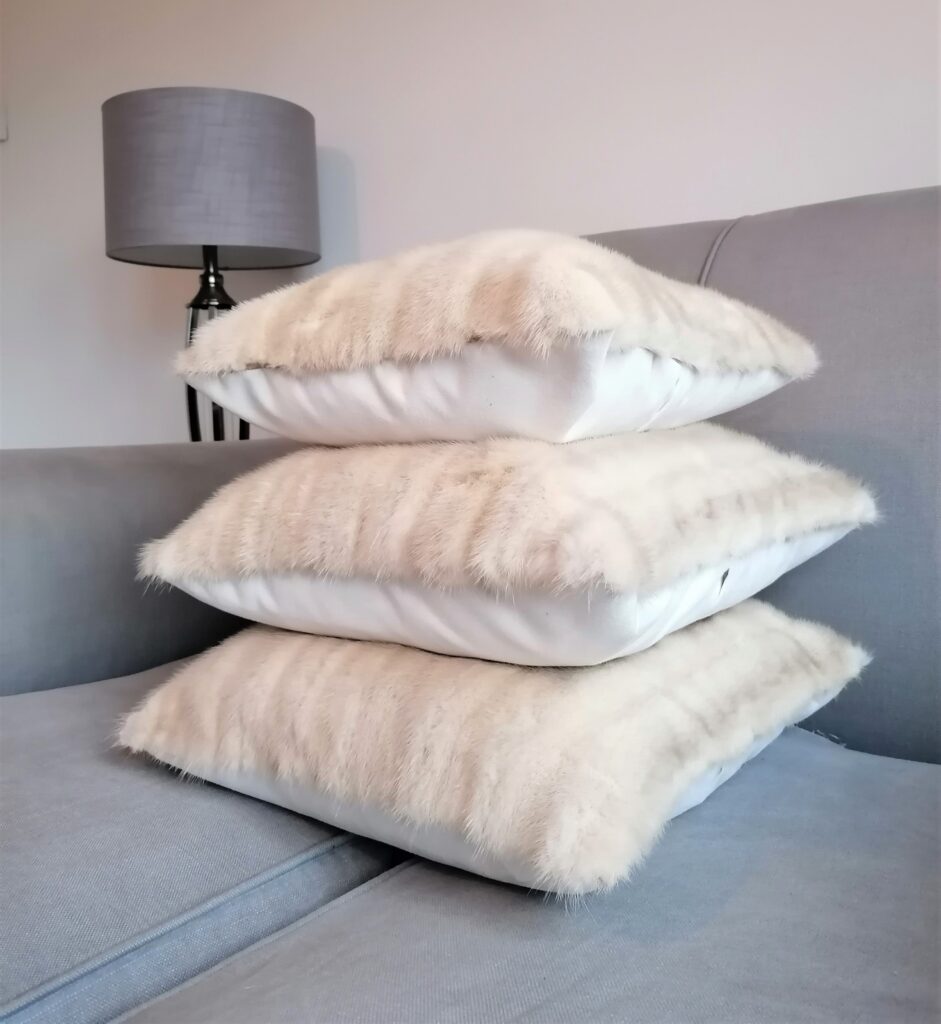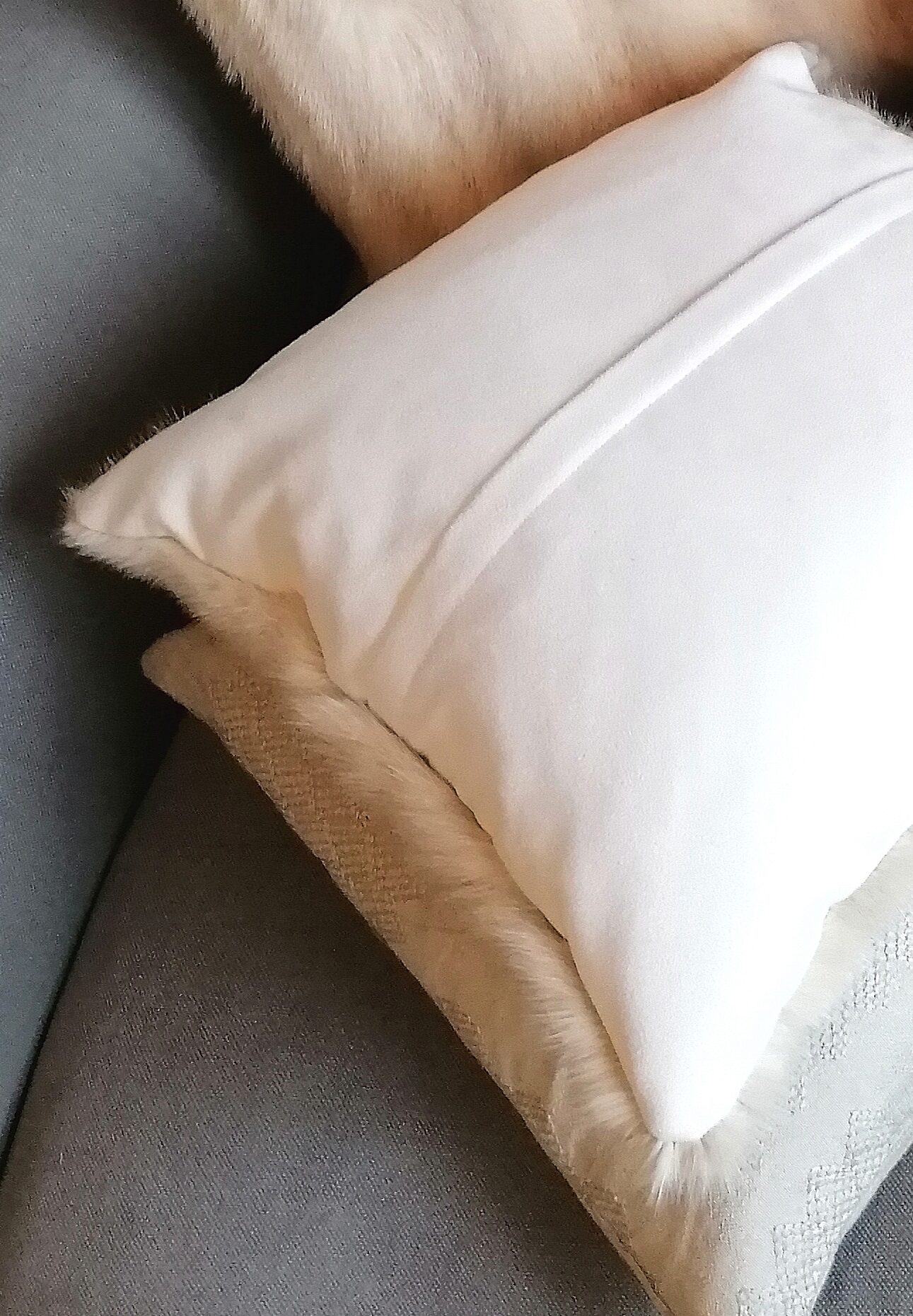 As the lining of this coat was so stunning, I decided to make a little dust bag to put the cushion covers in so it wouldn't get wasted. I think it really took the cushions to the next level and it made it even more special for my client when opening up her cushion covers. It can also be used again by my client which adds to it's value and longevity. I like to make things that have a long life span and can be either useful or beautiful, or ideally both. Each fur product I make comes with a little "how to care for your fur" print out so you can keep your fur looking gorgeous for as long as possible.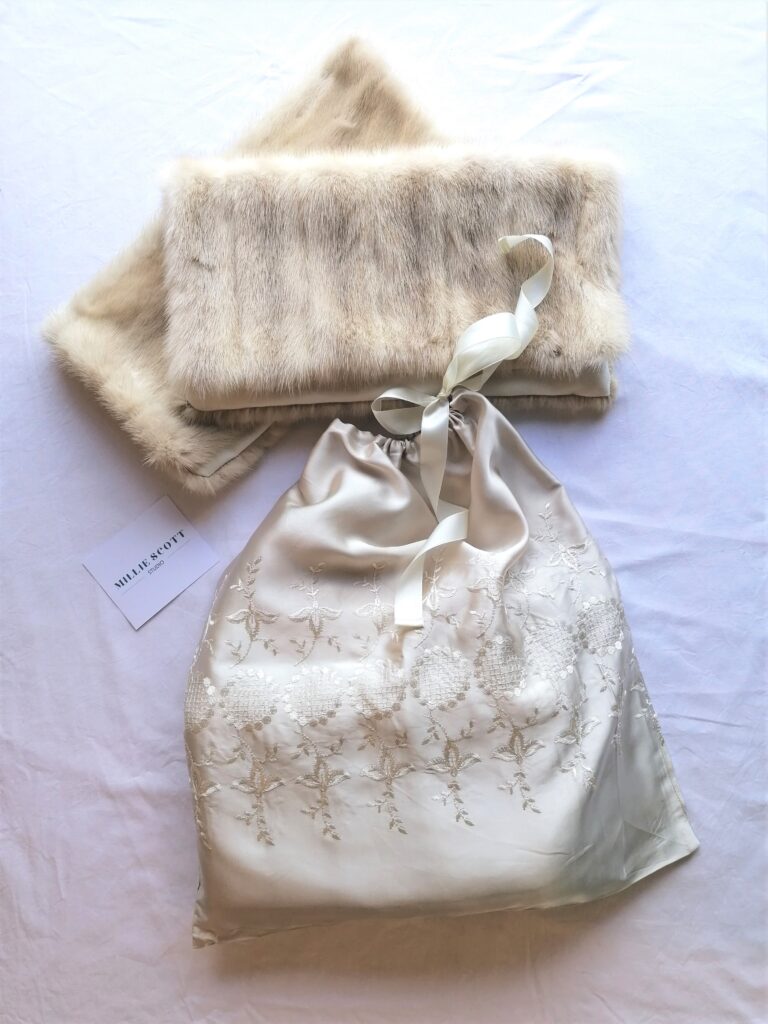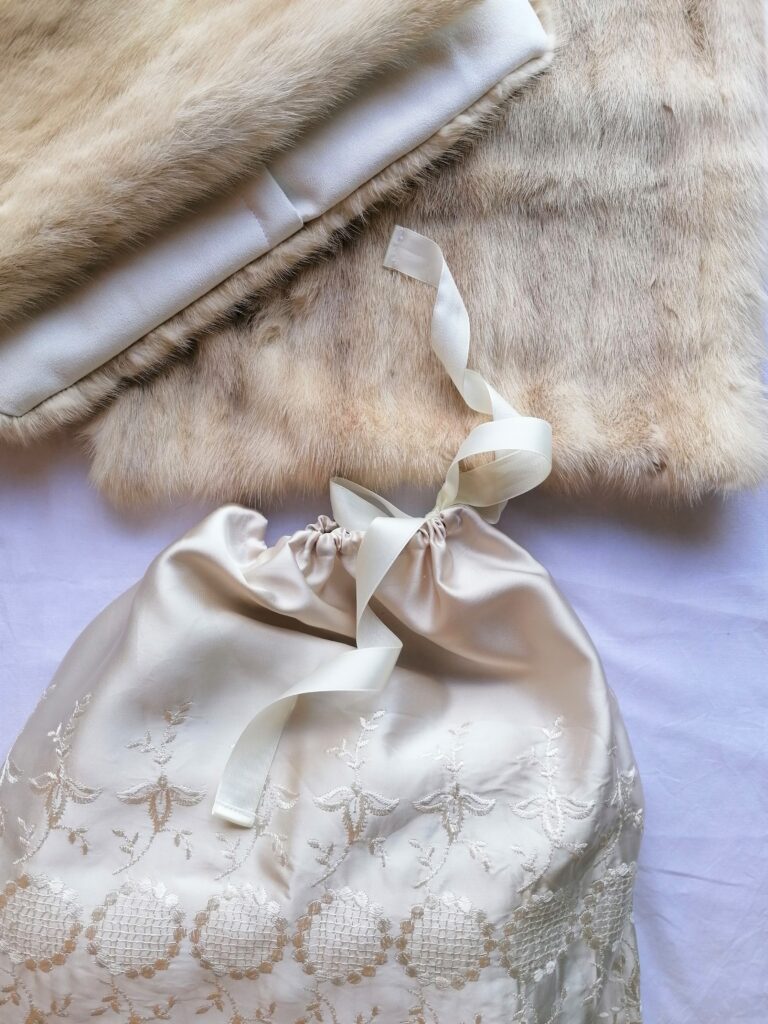 When you're working with such a precious heirloom with so much emotional value you want to make sure you do it justice. I take so much pride in my work, right down to the tissue paper, so I was delighted to get this lovely review from my lovely client once she received her fur cushions –
"Well, words fail me – I can't thank you enough, the cushion covers themselves are a real work of art, very beautiful indeed, and so very smartly presented in tissue paper. And that bag! Astonishment prevails. Really lovely, with the ribbon as well. You are extremely talented."