My latest commission saw me upcycle two fur coats into two separate fur throws for a client. One was for herself and one for her mother. My client initially sent me up 4 furs with the intention of recycling all of them into throws, however once I had seen the furs there were 2 that were in much better condition. We decided to just focus on those 2 and the other pieces were posted back to my client in London.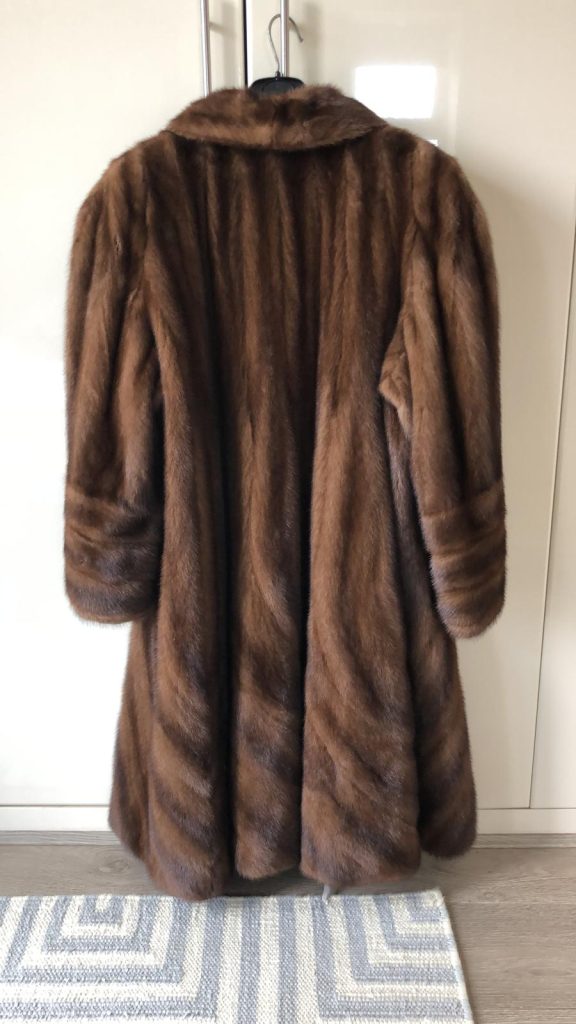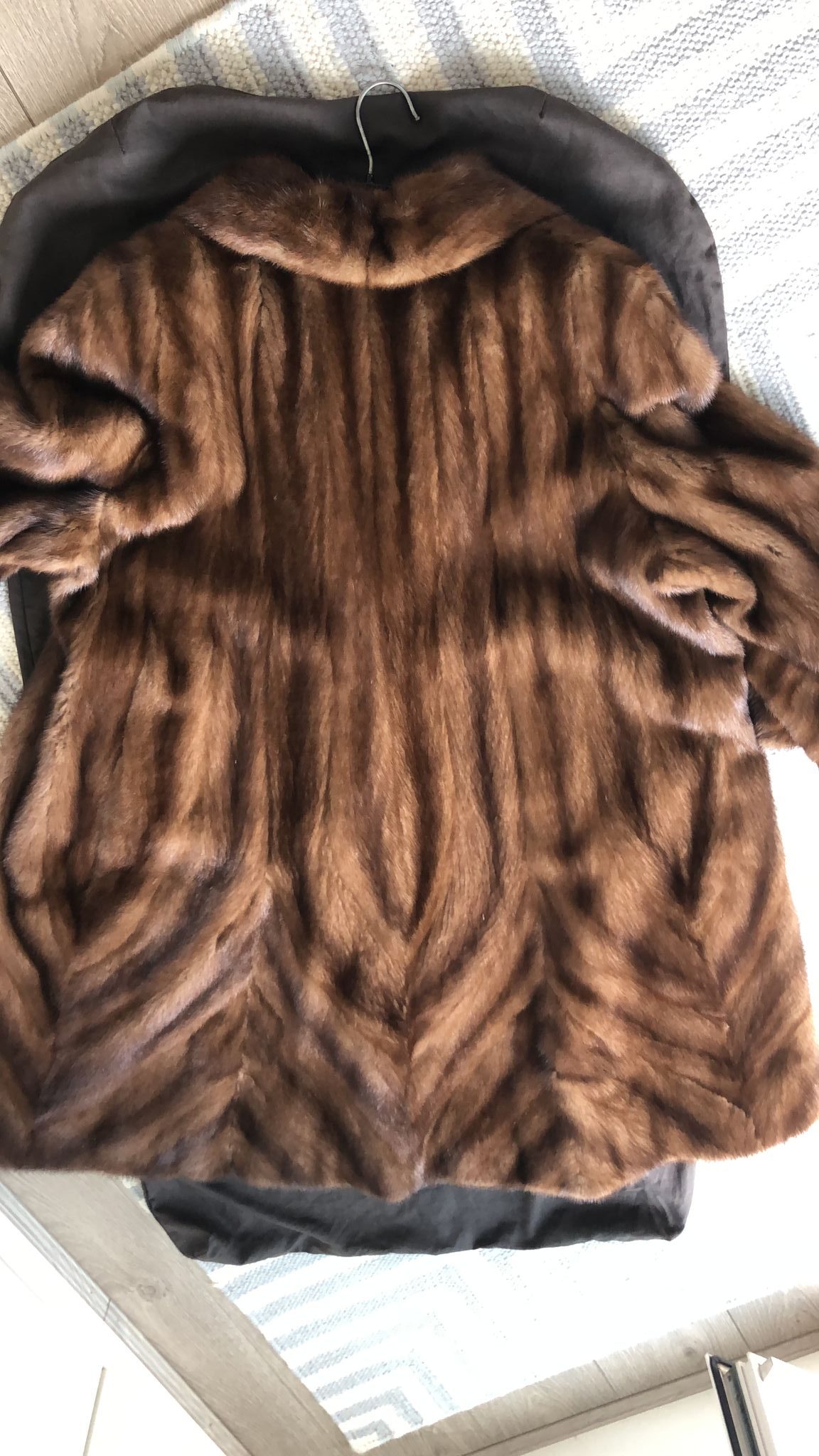 Working Out a Pattern
The first fur coat had a funky pattern throughout the fur which meant there was a bit of jigsaw work to get it looking good. Each fur coat I recycle presents fresh challenges as no two are made the same.
There are so many variations a fur piece could have, for example this fur had darker lines of fur running through it. This meant I had to be very strategic with how I was to remodel it. I decided to make a feature out of the darker lines across the fur which I think looks really effective. My client requested it to be lined in a soft neutral brown velvet to blend with the fur.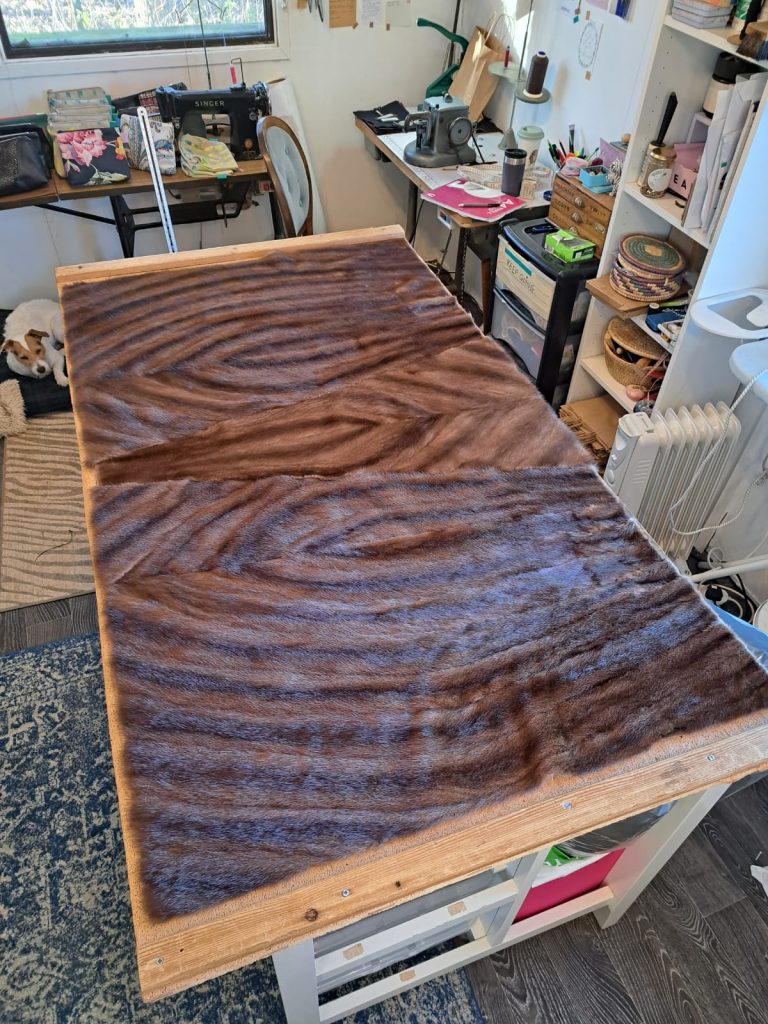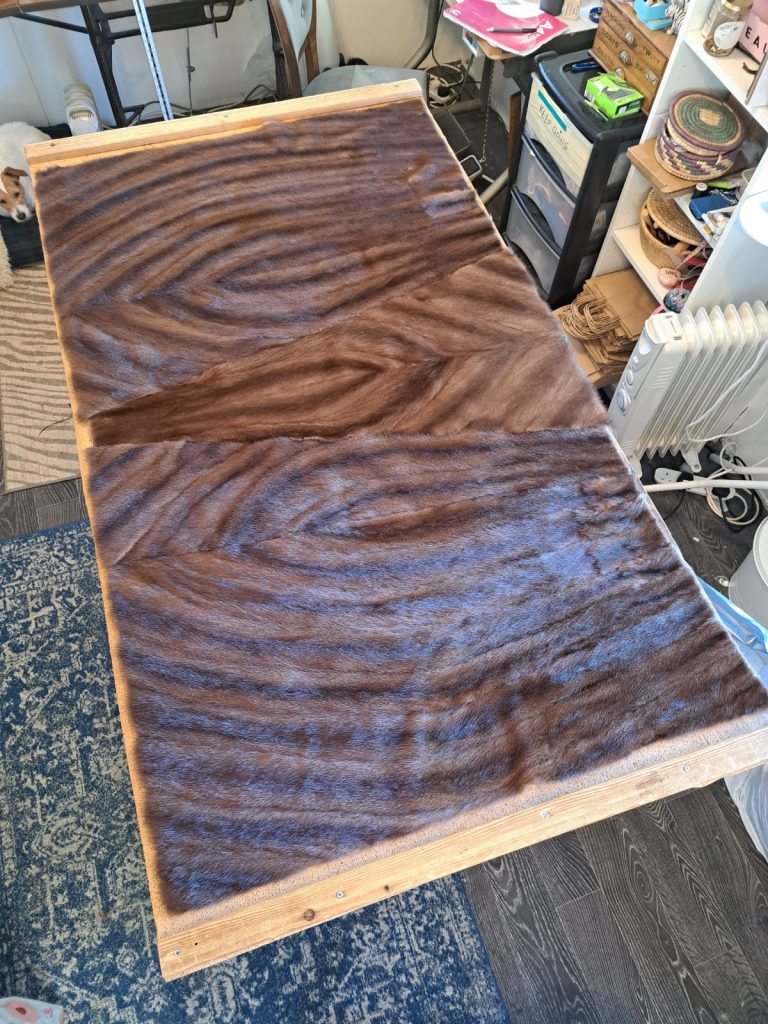 My Most Challenging Fur Remodel Yet
The second vintage fur coat I was to remodel is the most complex fur throw I have made to date. The coat was made of different sections and had a big swing on it, meaning there was about twice as much fur around the hem than across the chest of the coat.
This piece took a lot of consideration and thinking time before I settled on a plan. I decided the best thing would be to unpick each skin and re construct it individually. This was a very time consuming option. However it meant I would maximise as much of the fur as possible and, hopefully, create a beautiful surface pattern and texture.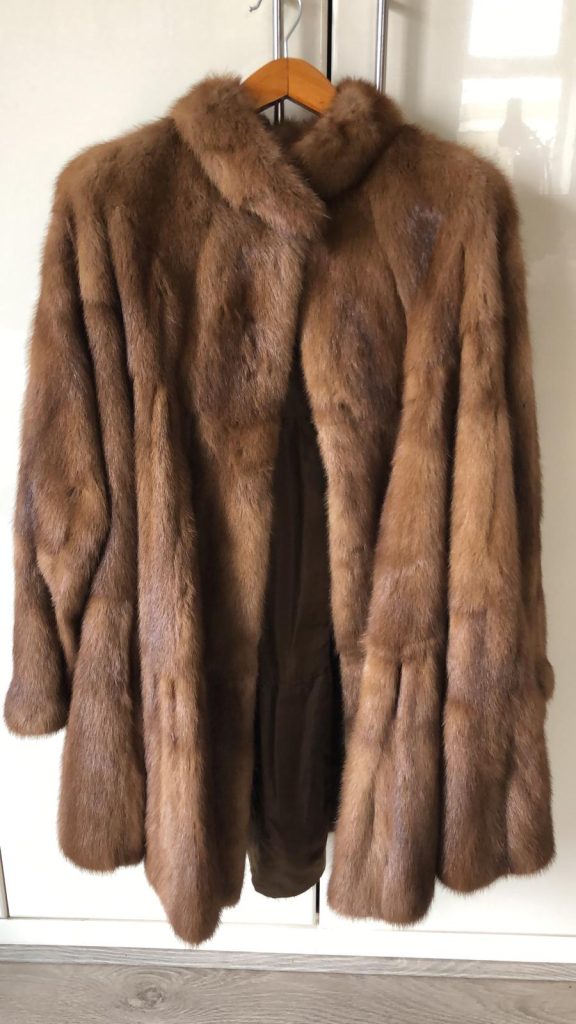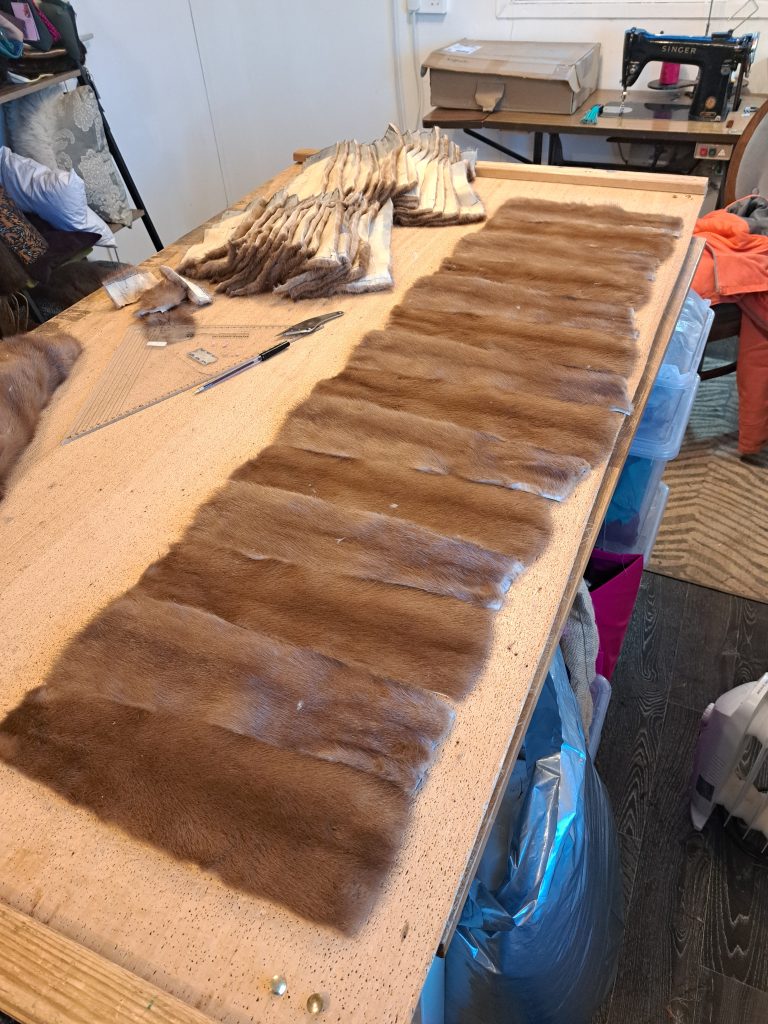 I played around with placing strips of fur across the throw to create a different pattern style. I always like to use as much of the fur as possible so there is minimal waste. Having said this, I will never compromise on design. Sometimes you can try lots of variations but you just can't quite make all of the fur work together. At the end of the day you want to have a beautiful piece that looks aesthetically right and slick.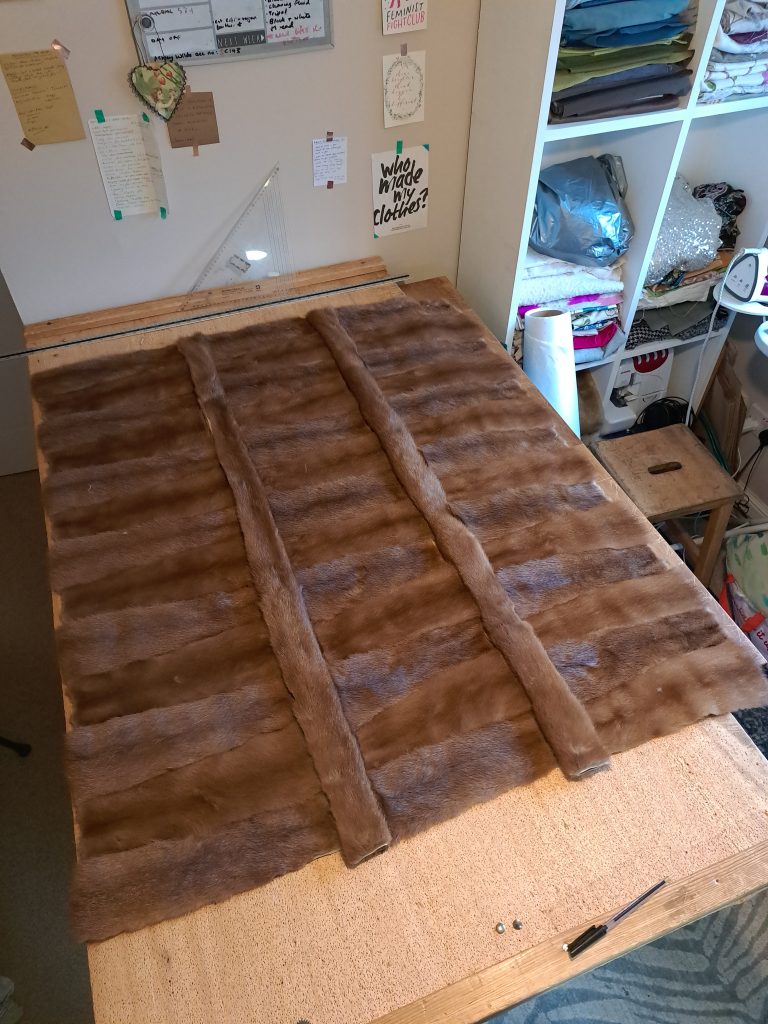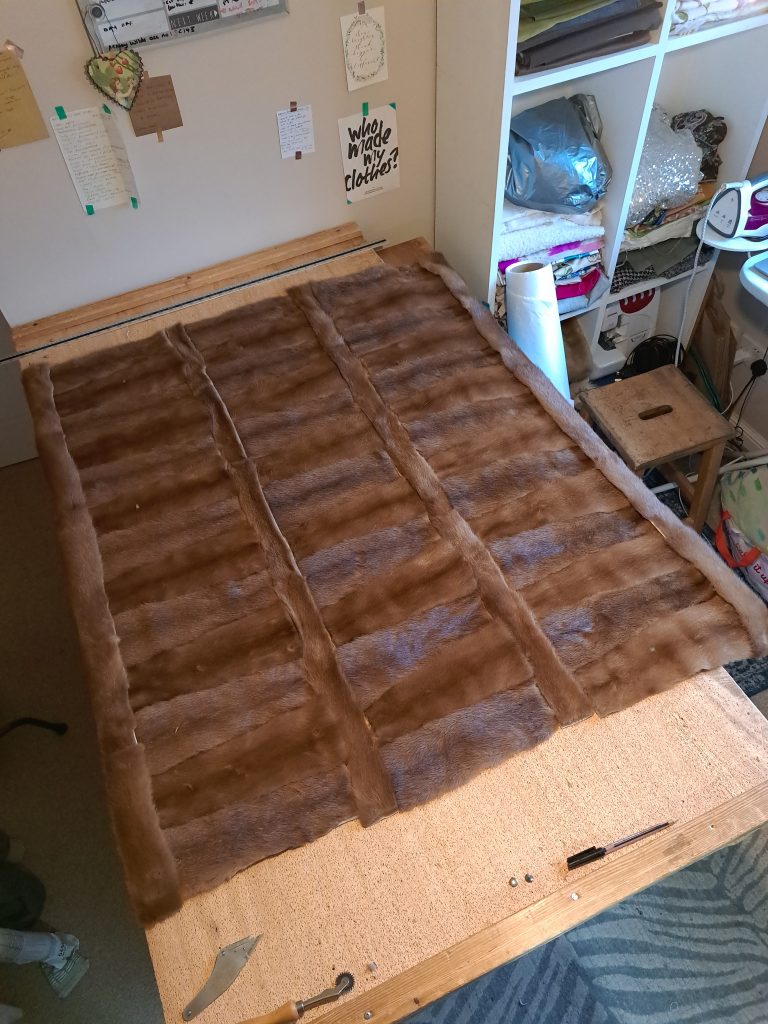 My client opted for a mustard yellow velvet lining on the back which I think brings out the light caramel tones of this fur throw.
The Finished Article, shot by Folkenrose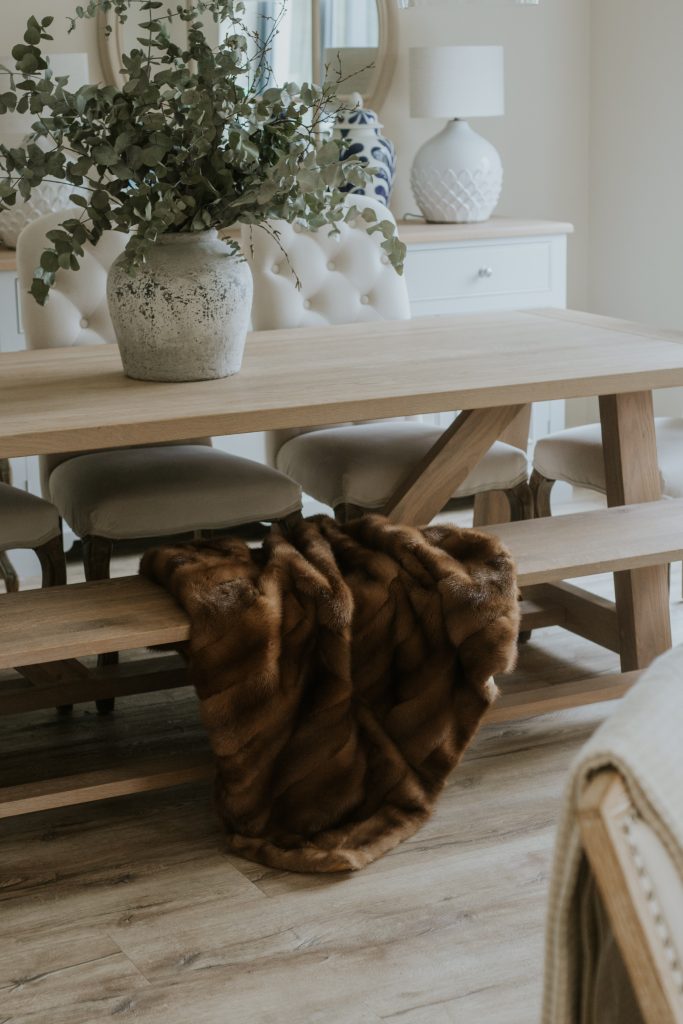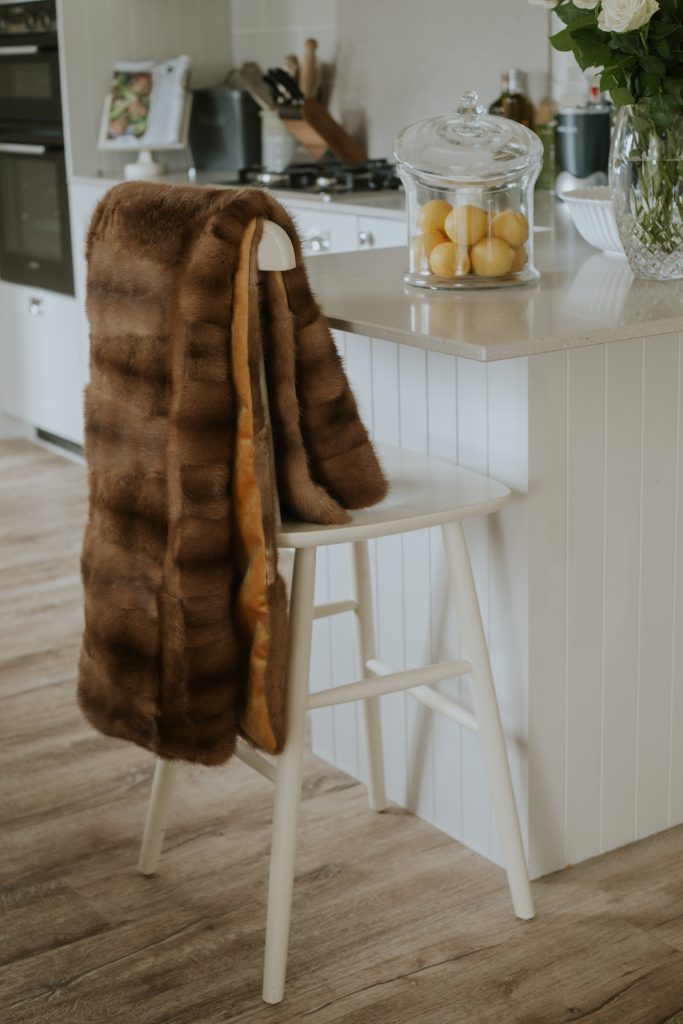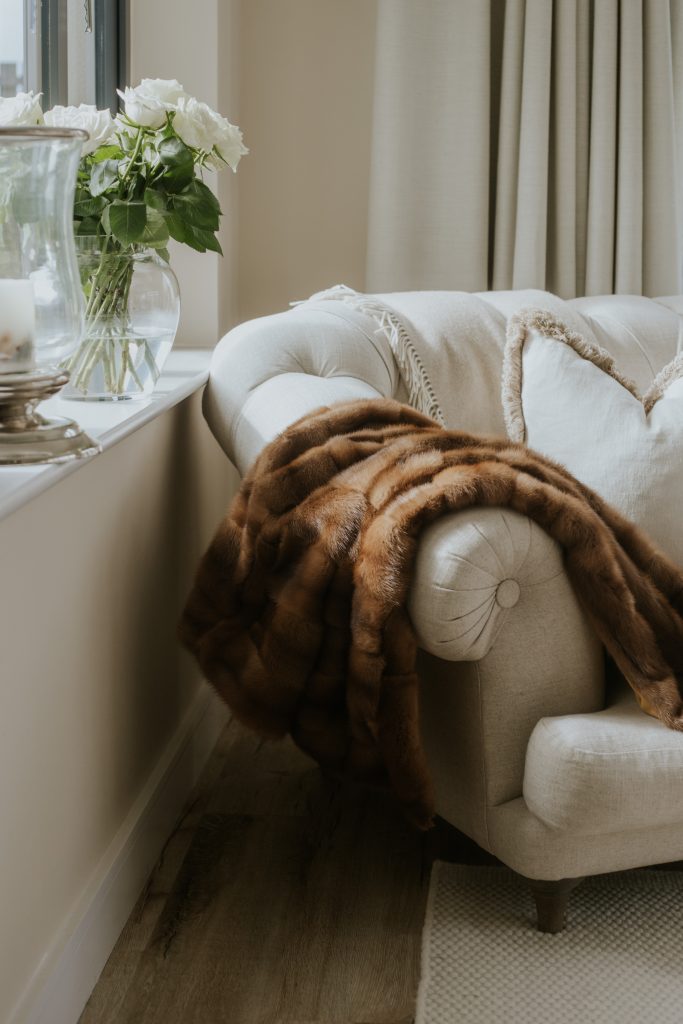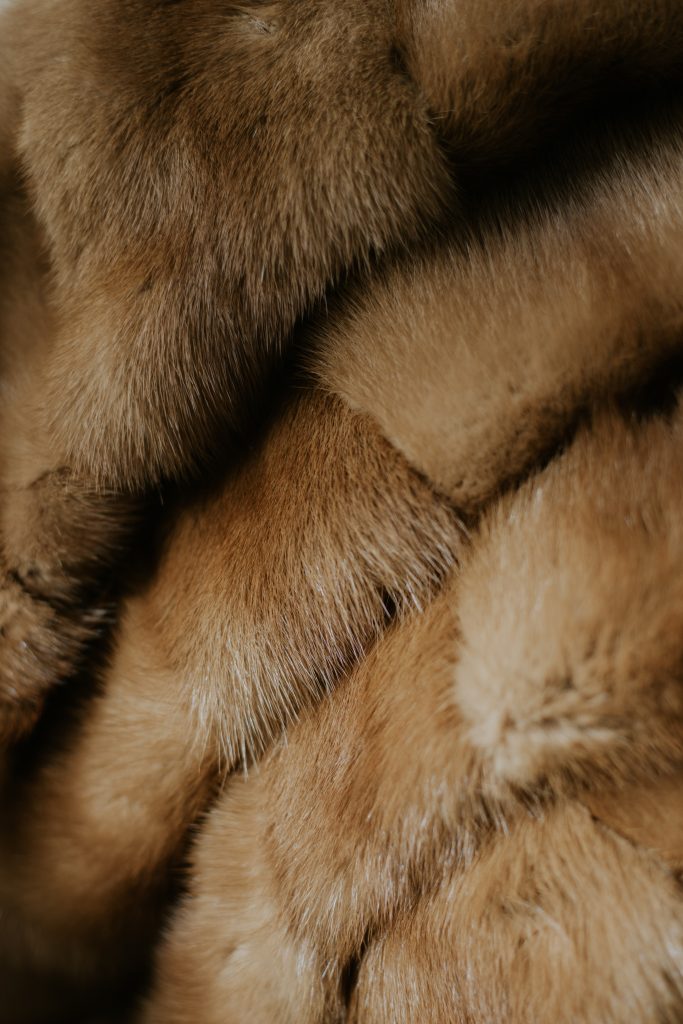 If you have a preloved fur coat in your wardrobe that you would like remodelled into something special, make an enquiry here.
Follow my work on Instagram.
Photography by Folkenrose.