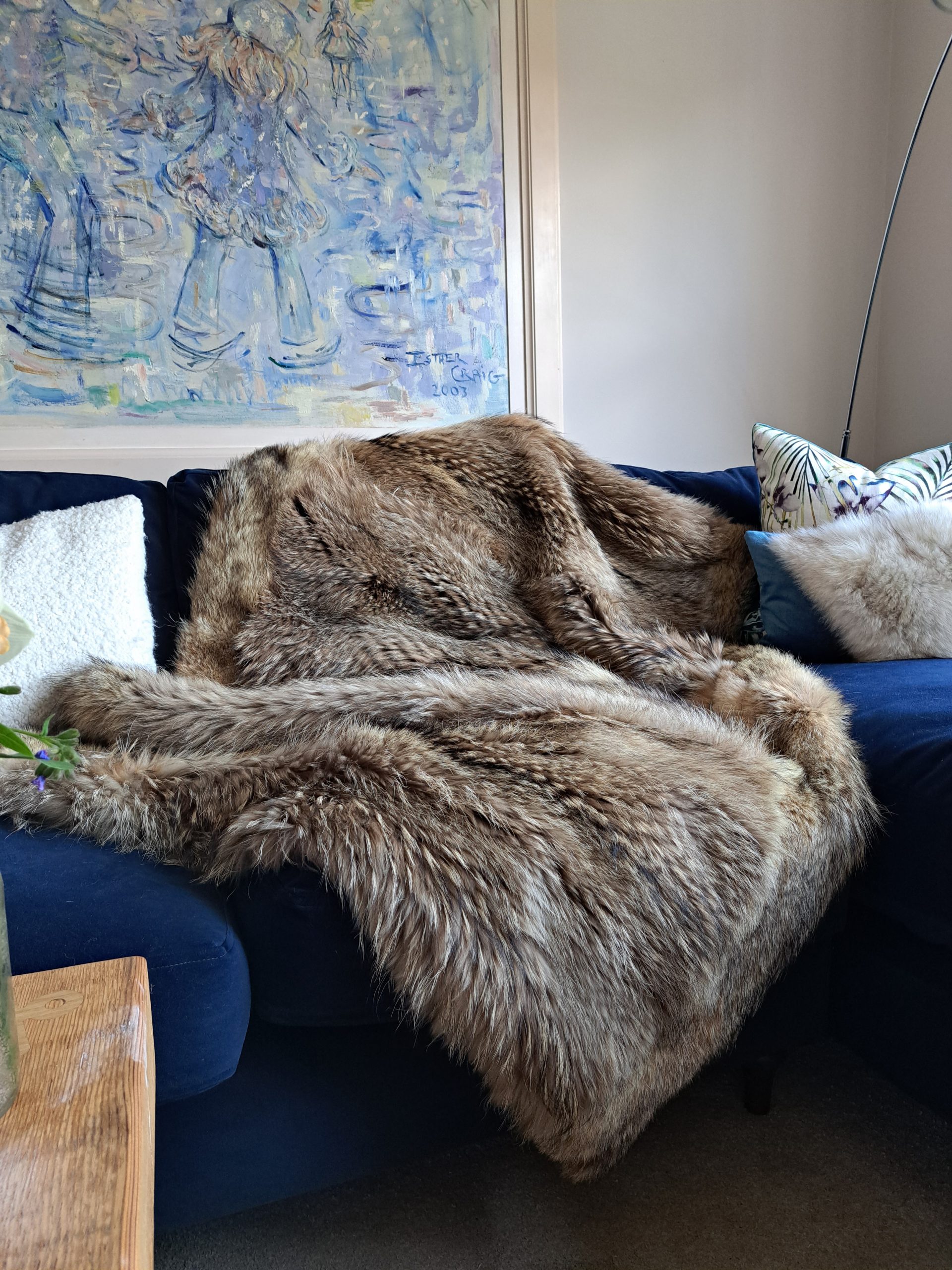 My latest commission saw me recycle two old fur coats into a very large fur throw for a client, Mark. Mark posted his furs up to me as he lived in Southern England and once I had assessed his furs we had a phone call to discuss design ideas. Both of the coats he sent me were over 20 years old and had been worn and loved in days gone by, but Mark no longer wore them and wanted to make them into something. One of the coats was a 3/4 length racoon fur and the other was a knee length coyote fur coat. Both of these coats were long and large which meant lots of fur to work with.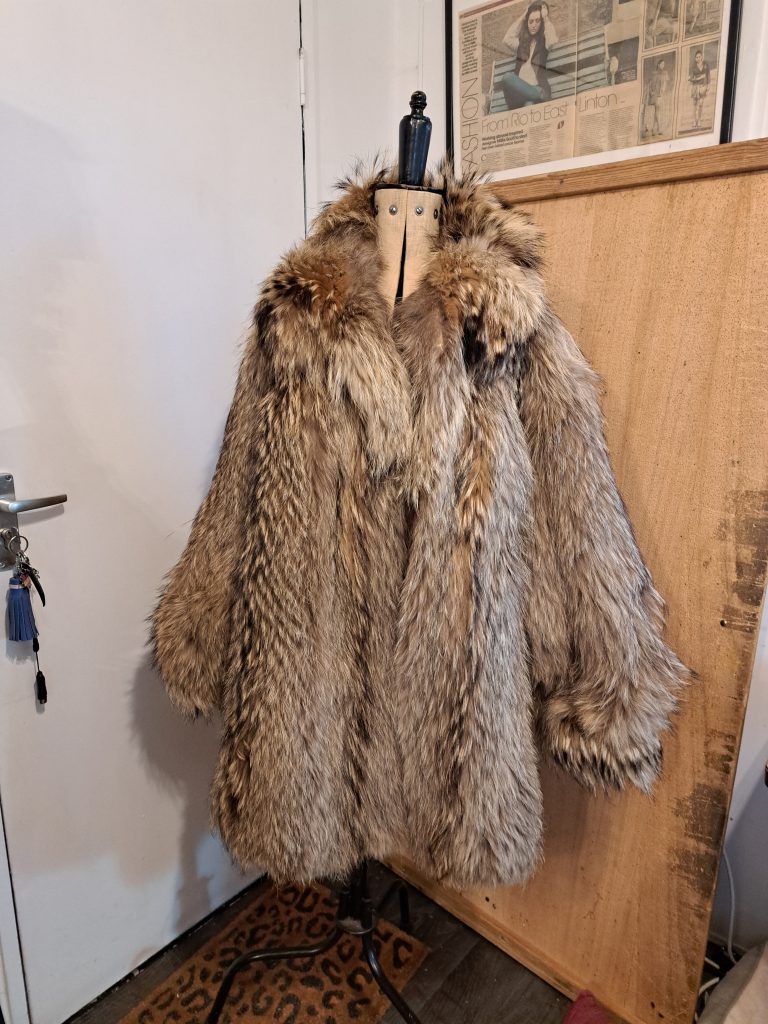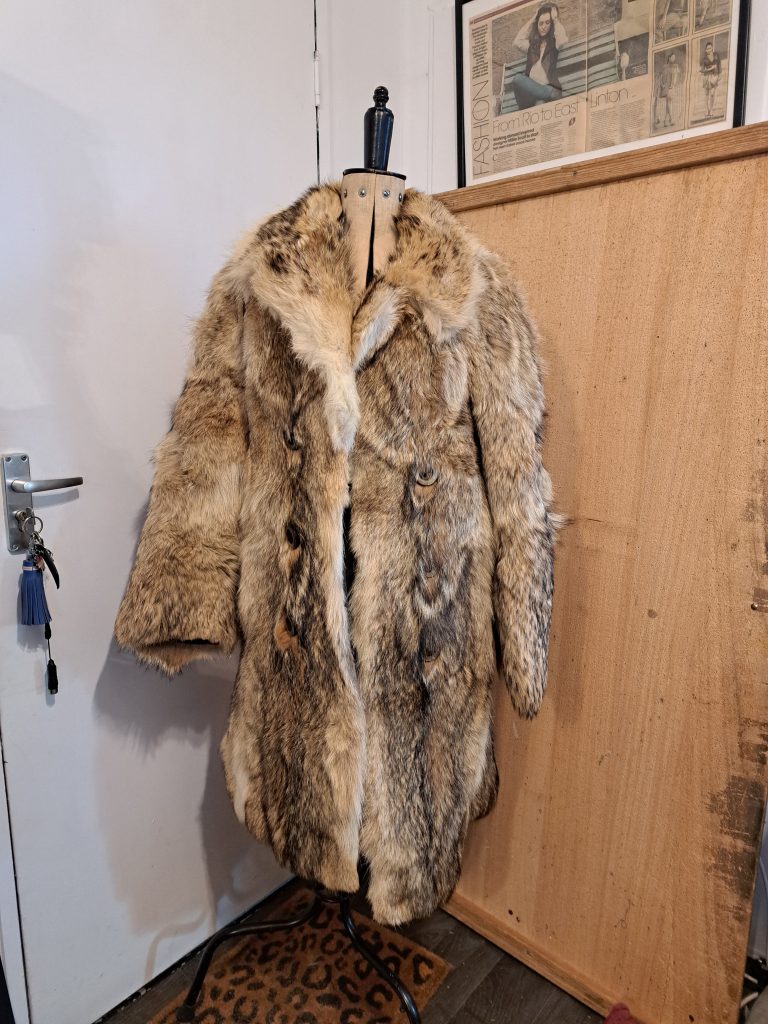 The racoon fur was in much better condition than the coyote so I decided to use the racoon for the main body of the throw and use the coyote as a trim. Large parts of the coyote pelts were severely worn so I had to get quite creative to make sure I was getting the most out of the usable fur. Luckily I was able to repair worn and damaged parts of the coyote pelts to make enough trim to line each long side of the fur throw.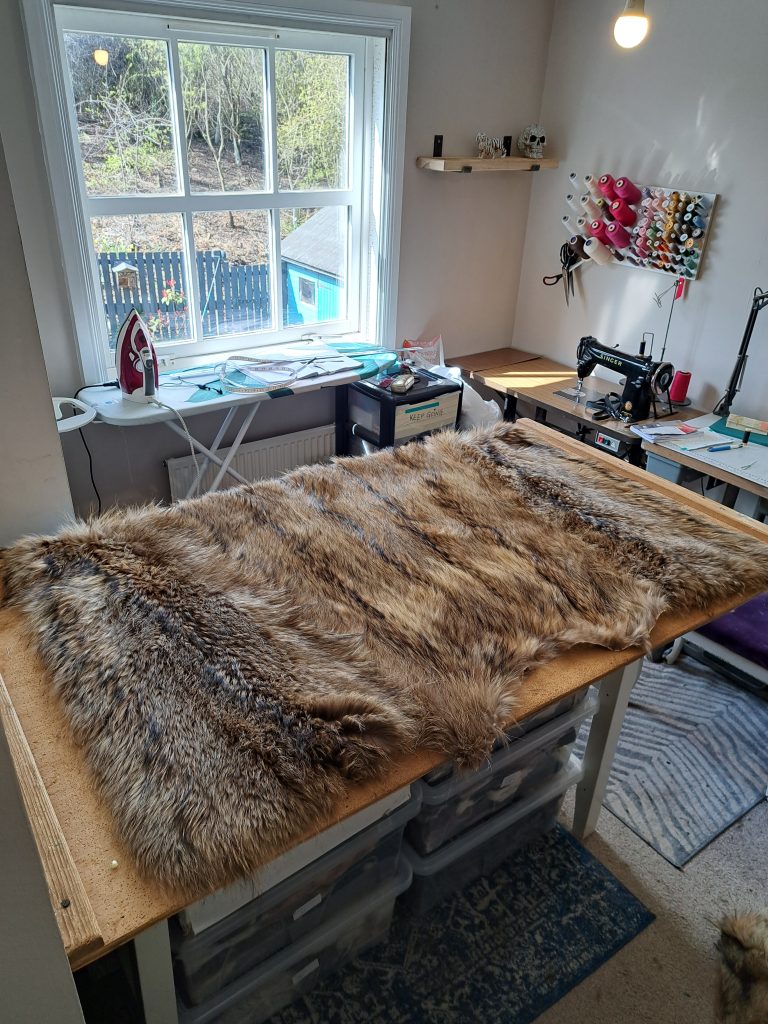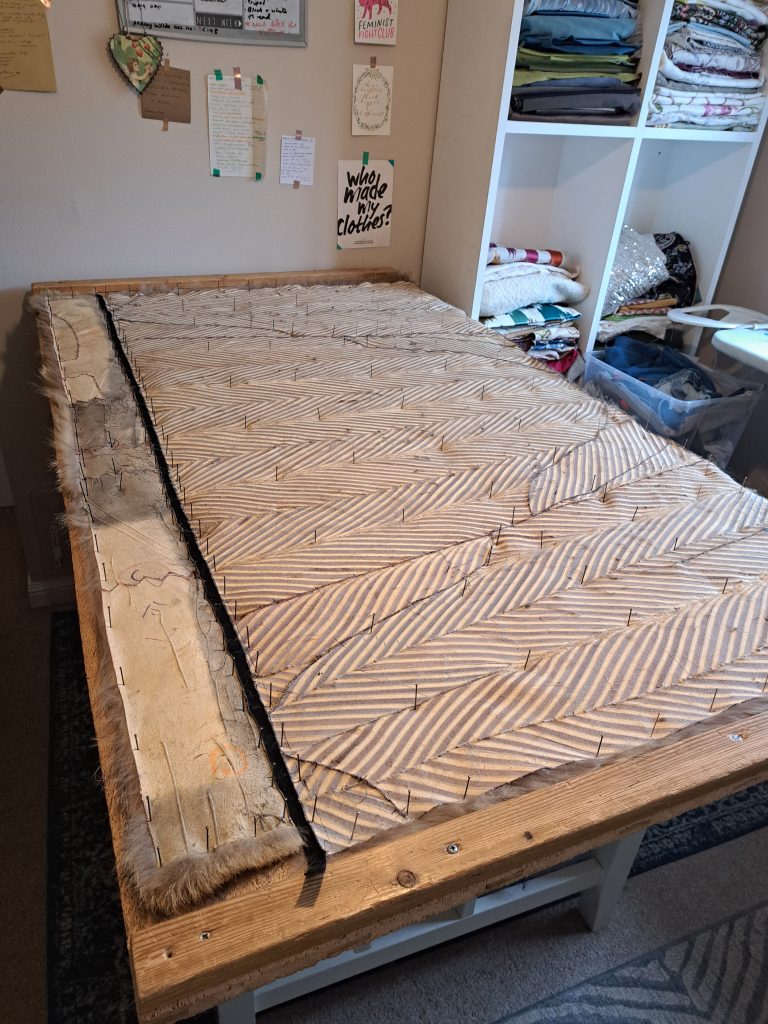 Mark wanted to line his fur throw in an emerald green velvet which I think looks absolutely stunning with his colours of fur. I love the combination of the texture in this piece, the subtle contrast between the coyote trim and the racoon fur is just beautiful.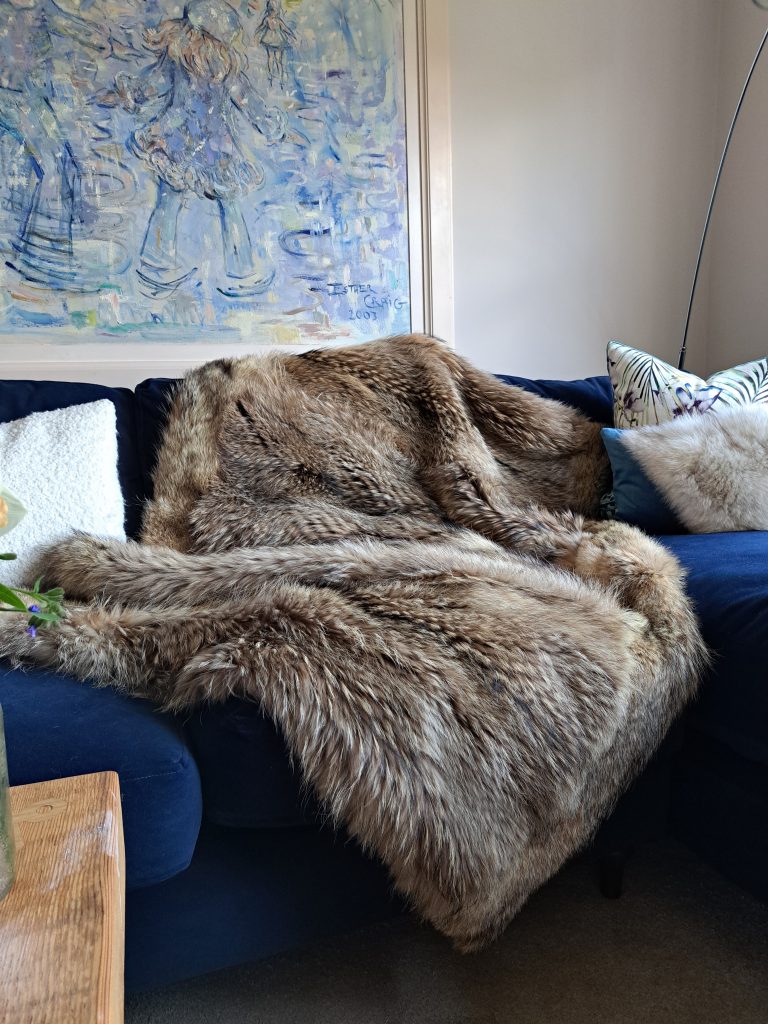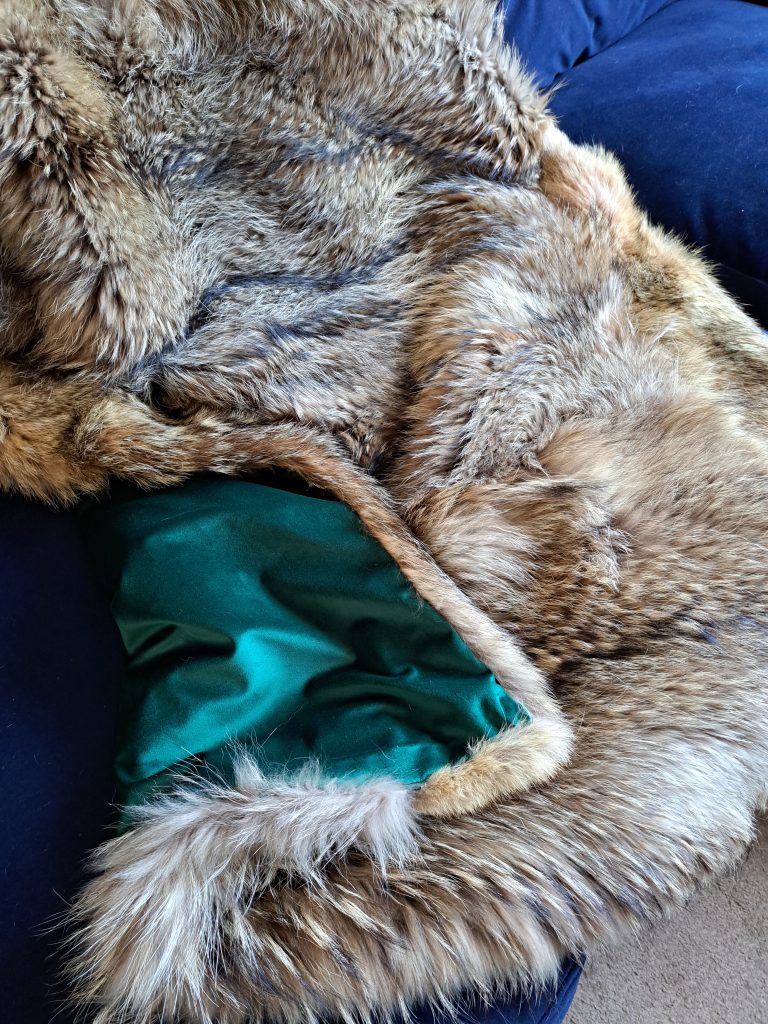 Here's what Mark had to say about my work –
"A huge thank you, Millie, for doing such a beautiful job with the throw. Looks gorgeous, my wife loves it. Going to adorn the back of the sofa in the living room. Great work, much appreciated."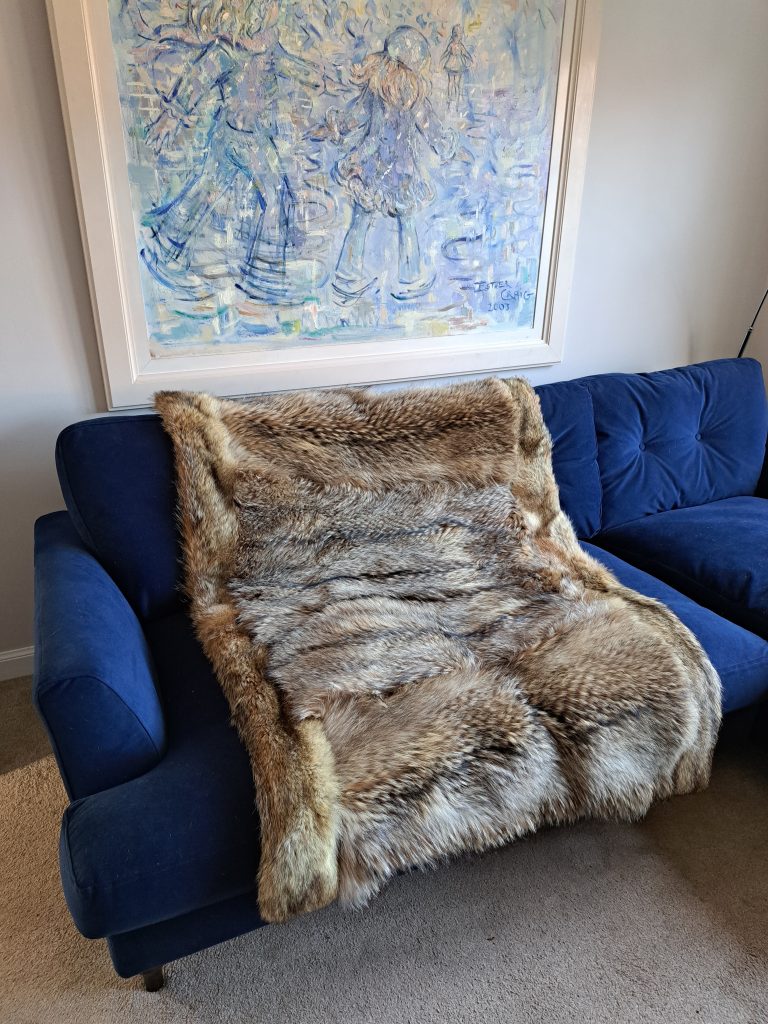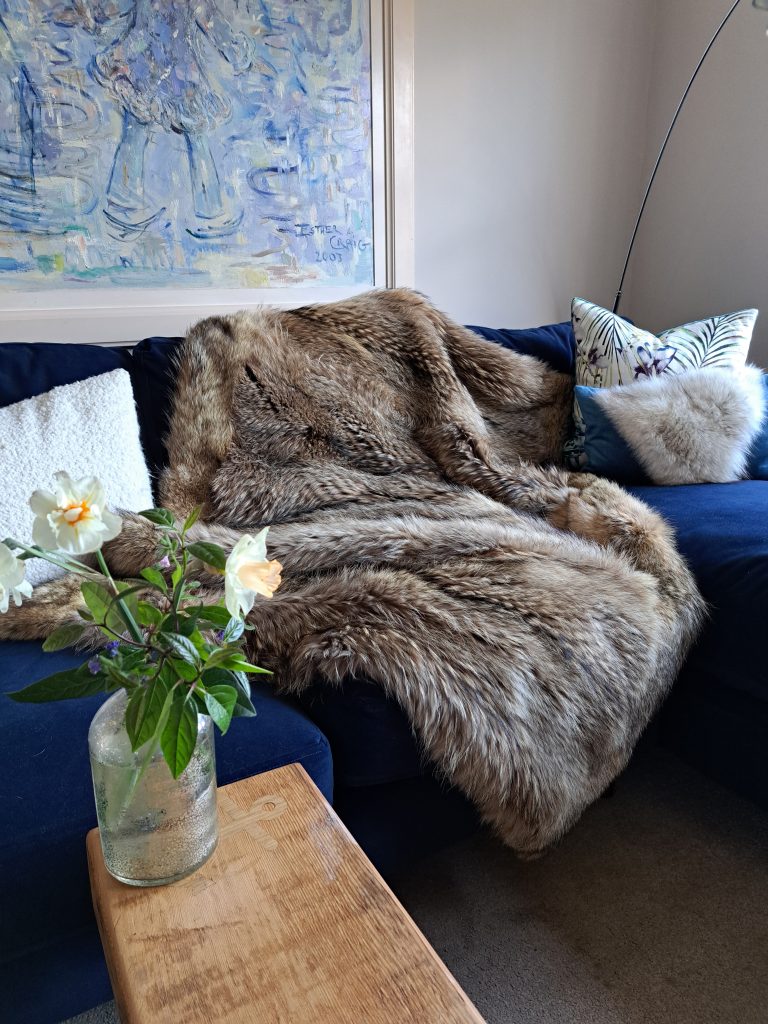 If you have an old fur jacket you would like remodelled into something new then just email me hello@milliescottstudio.co.uk. I offer free, no obligation consultations. Read my other testimonials here.