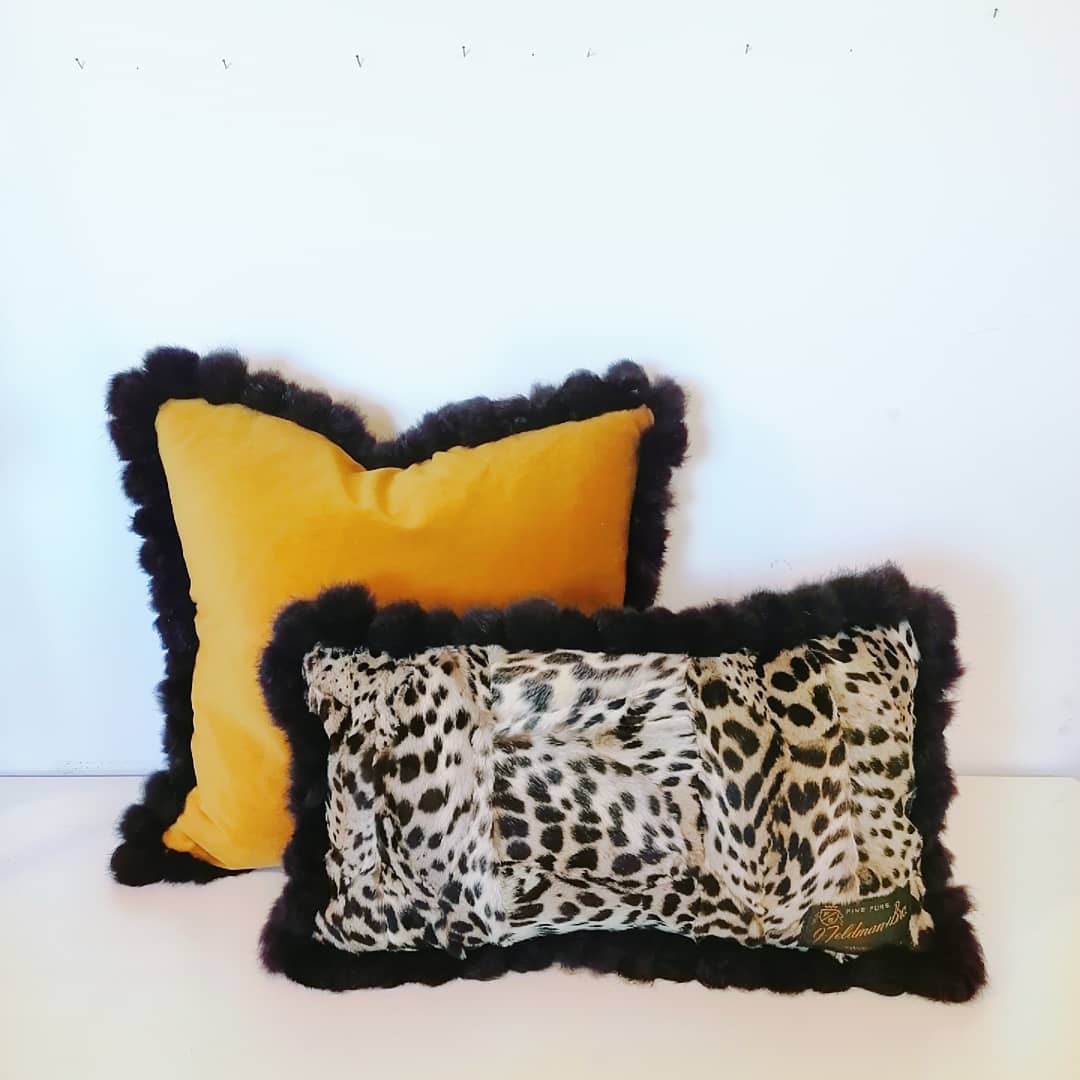 One of my recent commissions was turning two vintage fur stoles, a fur scarf and muff into fur cushions and a leather and fur purse. The vintage fur stoles and bag belonged to my customers granny and the scarf was a gift from her mum, so they were very sentimental. Laura got in touch with me as she had seen my work on Instagram. As my client lived in Manchester and was unable to come up to my studio for a consultation due to covid, she posted all the items to me and we discussed ideas over a couple of zoom sessions.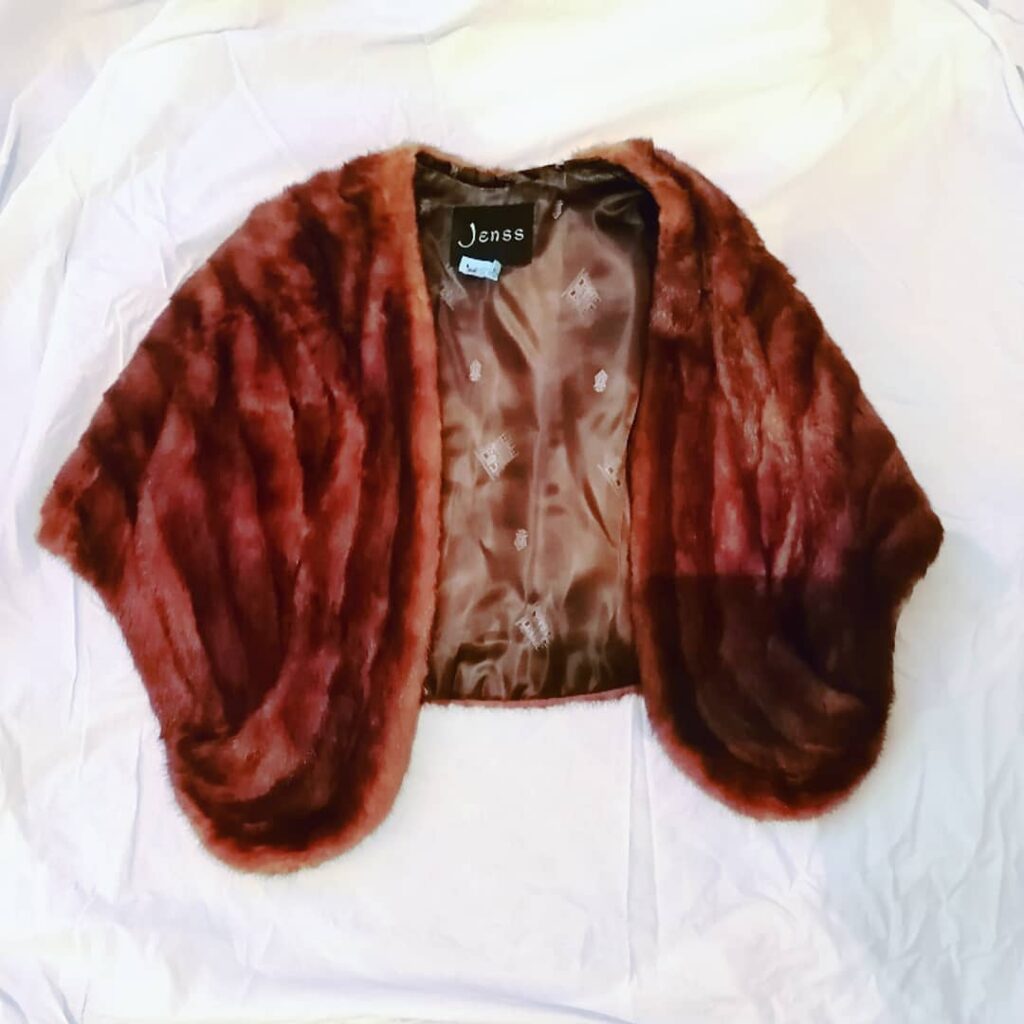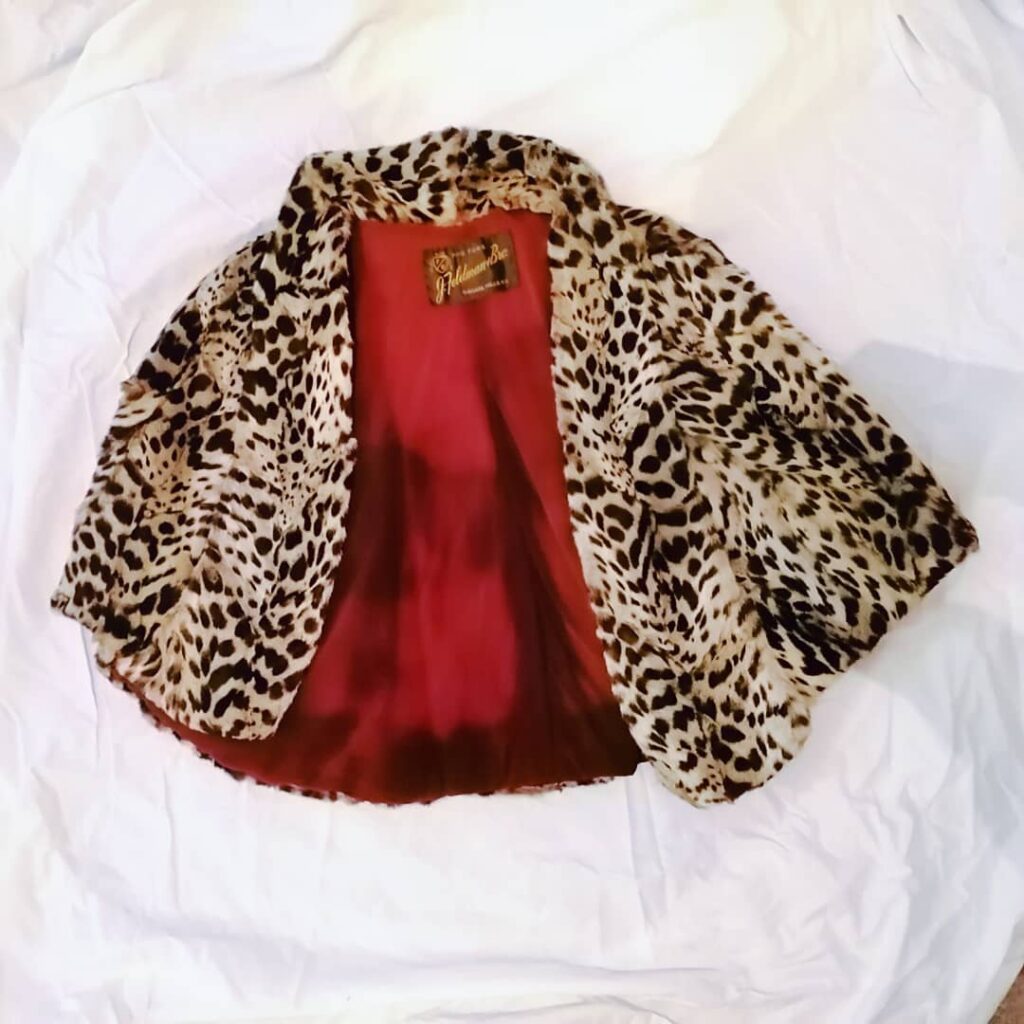 Laura initially wanted either fur cushions or a throw made using the vintage fur stoles. As the stoles were only small, making a throw wouldn't be possible as there wouldn't be enough fur, so we went for cushions. She also wanted to incorporate the fur scarf she had been given and came up with a genius idea of using it as a fur trim around the edge of the cushion. This is why I love working with people to create something – new ideas come to the drawing board. The little muff (made to look like a cat!) she had inherited had definitely seen better days and was to become a purse, if the fur was in good enough condition to be worked on.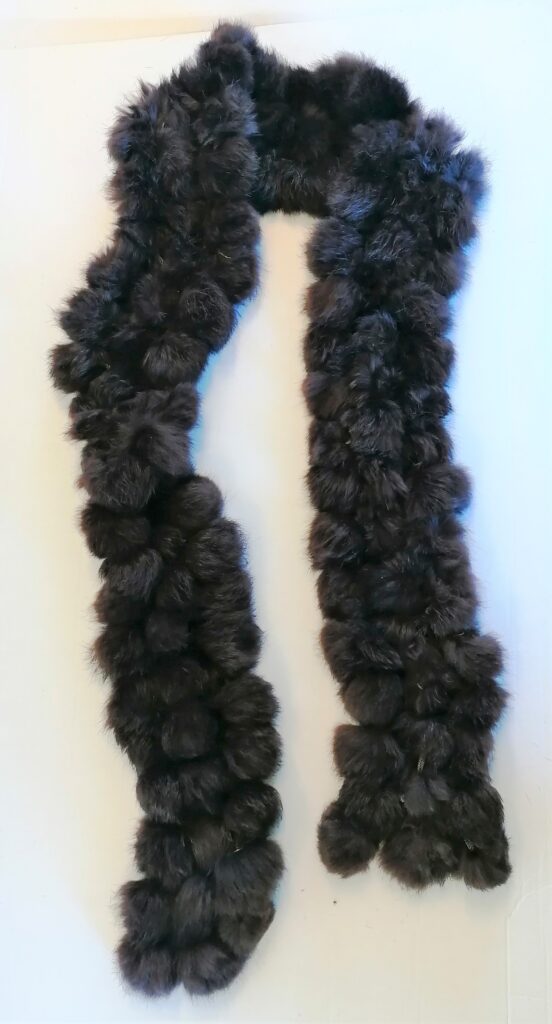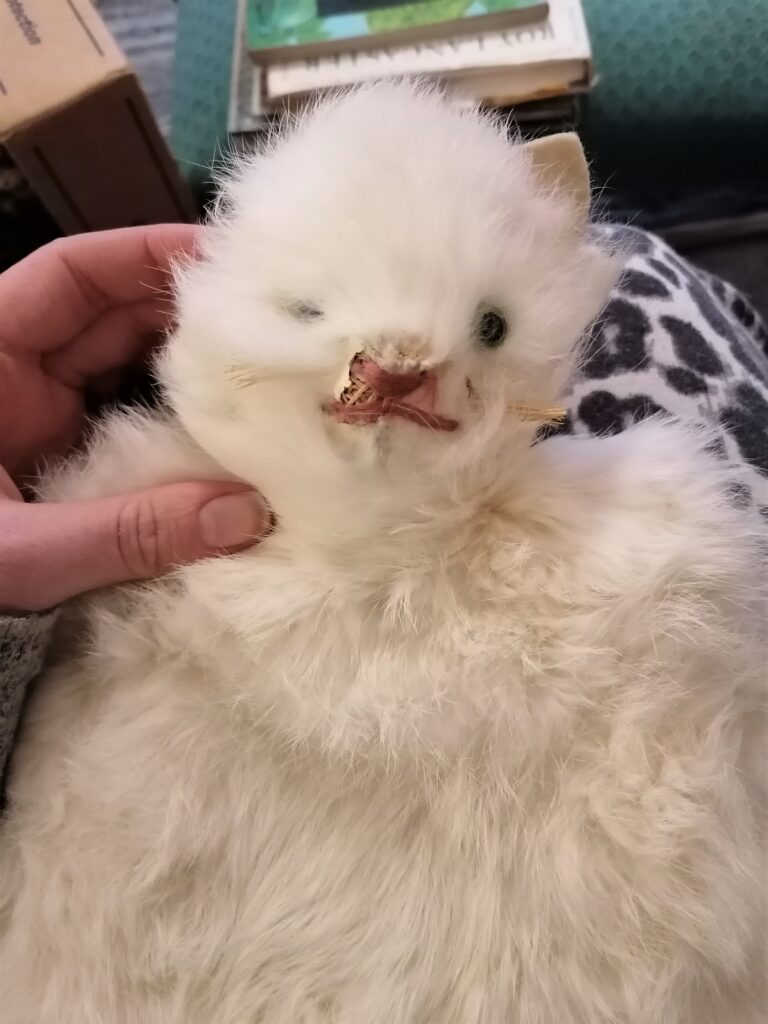 When working with vintage fur items, there is always a possibility that the fur will be too aged and frail to work with. Sometimes a fur can look fine as it is, and then when you start to deconstruct it, it can literally crumble in your hands. It's something you need to take into consideration if you are thinking about having your vintage fur remodelled into something new. The little white muff was very delicate but luckily still salvageable. Laura wanted to pair it with a bright leather, so she chose a pink leather from my stock of offcuts and remnants.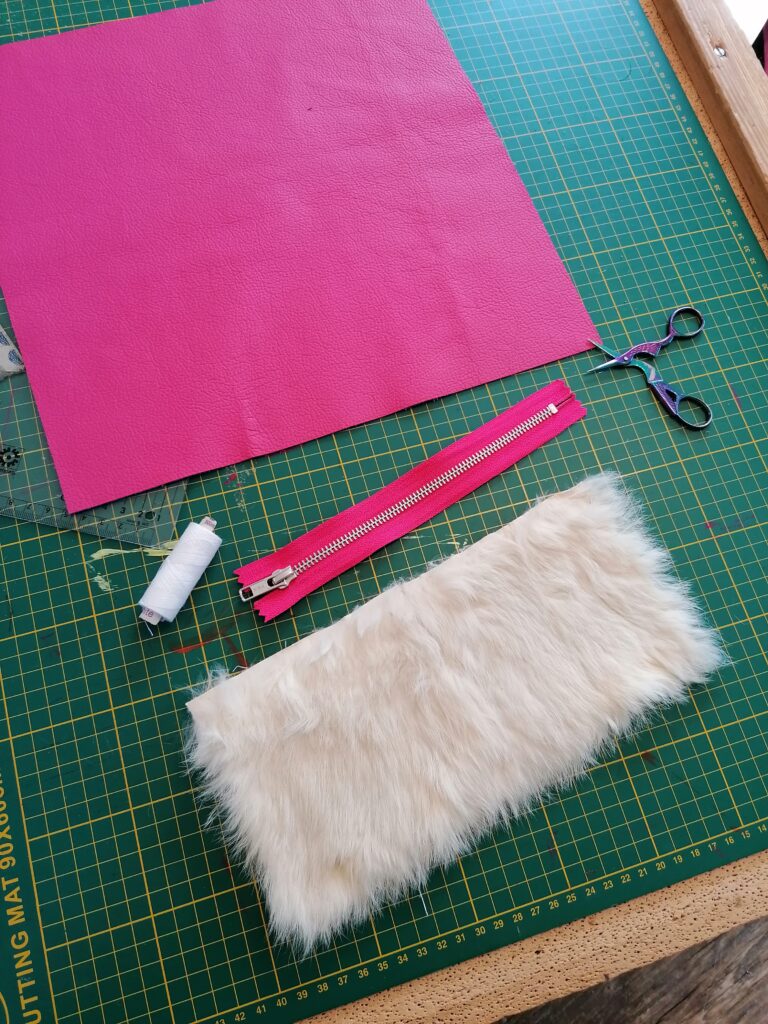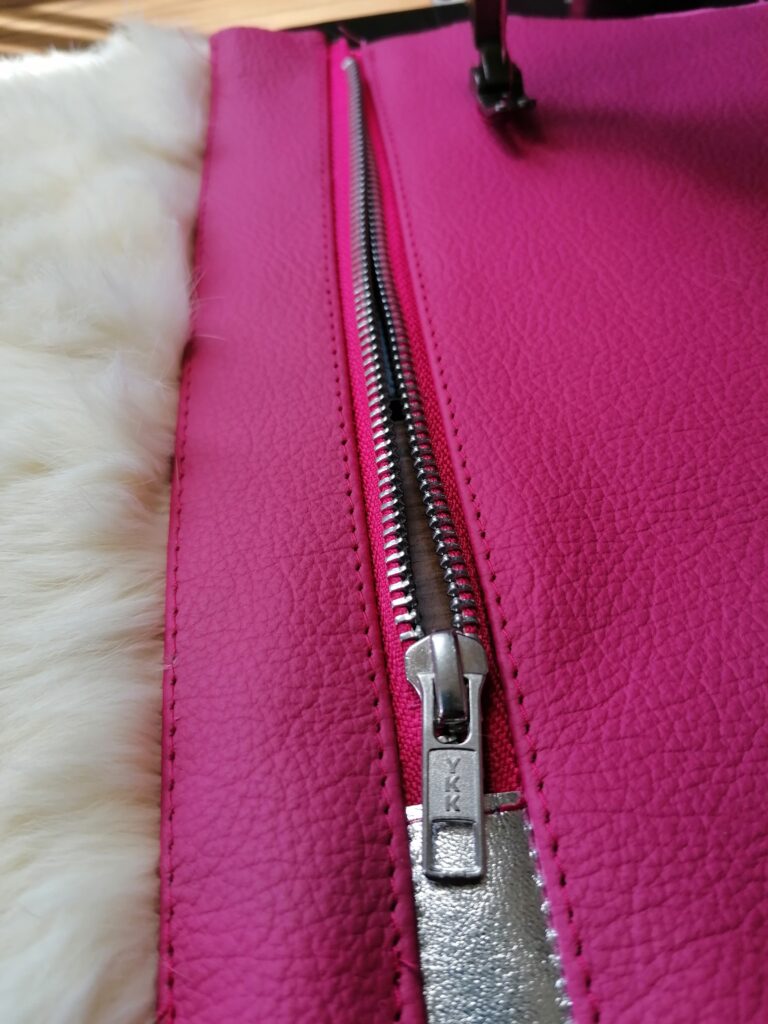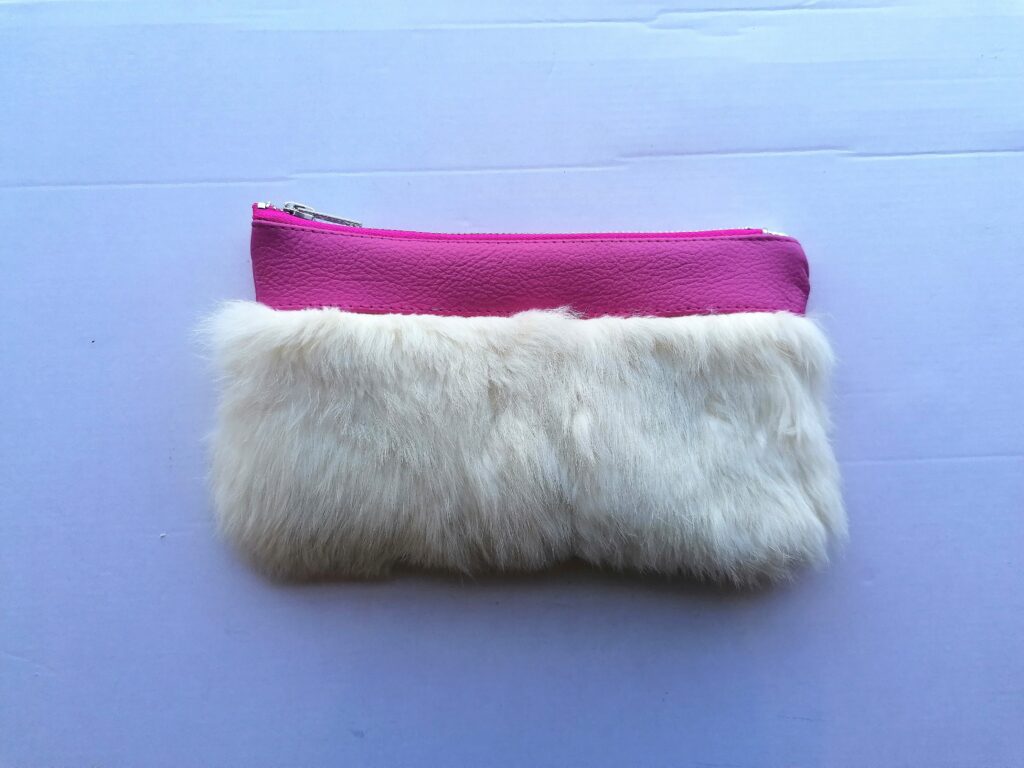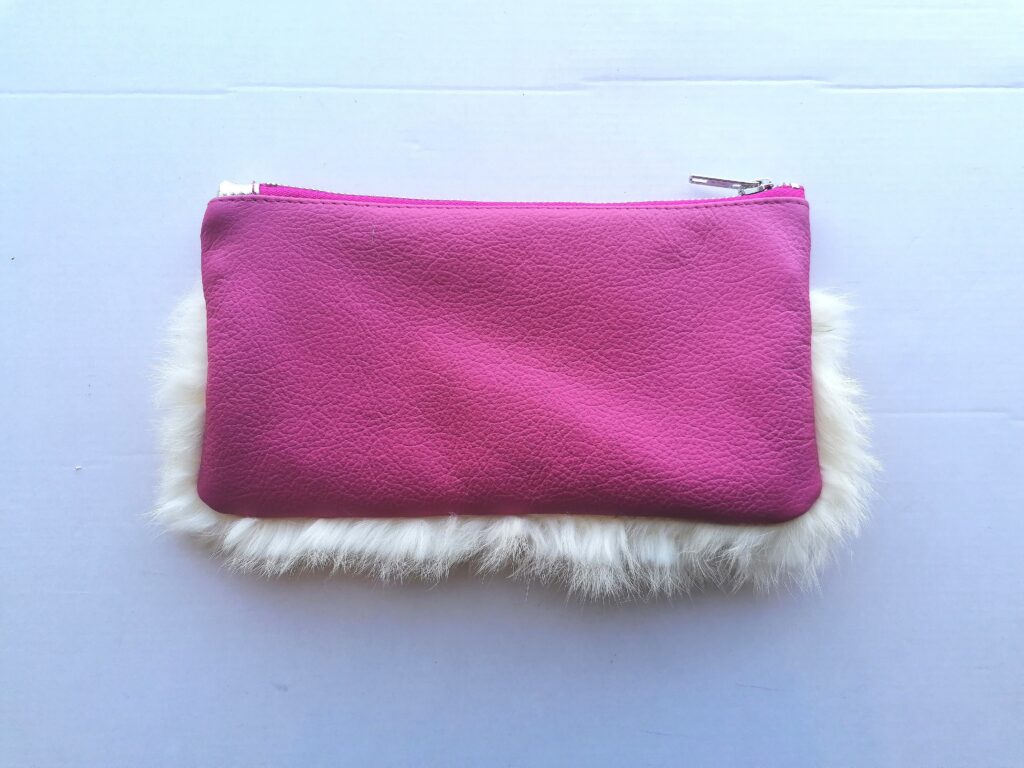 I always work really closely with my clients to make sure they are happy with how their piece is progressing. When working on commissions, I prefer it if my clients are really involved in the design process, as this is something unique I am making for them, I like it when it reflects their style. Working closely with people on the design and aesthetics of a piece also brings new ideas to the table which is always really exciting for me! For example, Laura had the idea of adding a piped trim around the edge of one of the rectangle cushions. I think this adds a high quality finish to the cushion and it's something I will be adding to my own cushion designs. I used remnant suede for the piping so it's super soft to touch.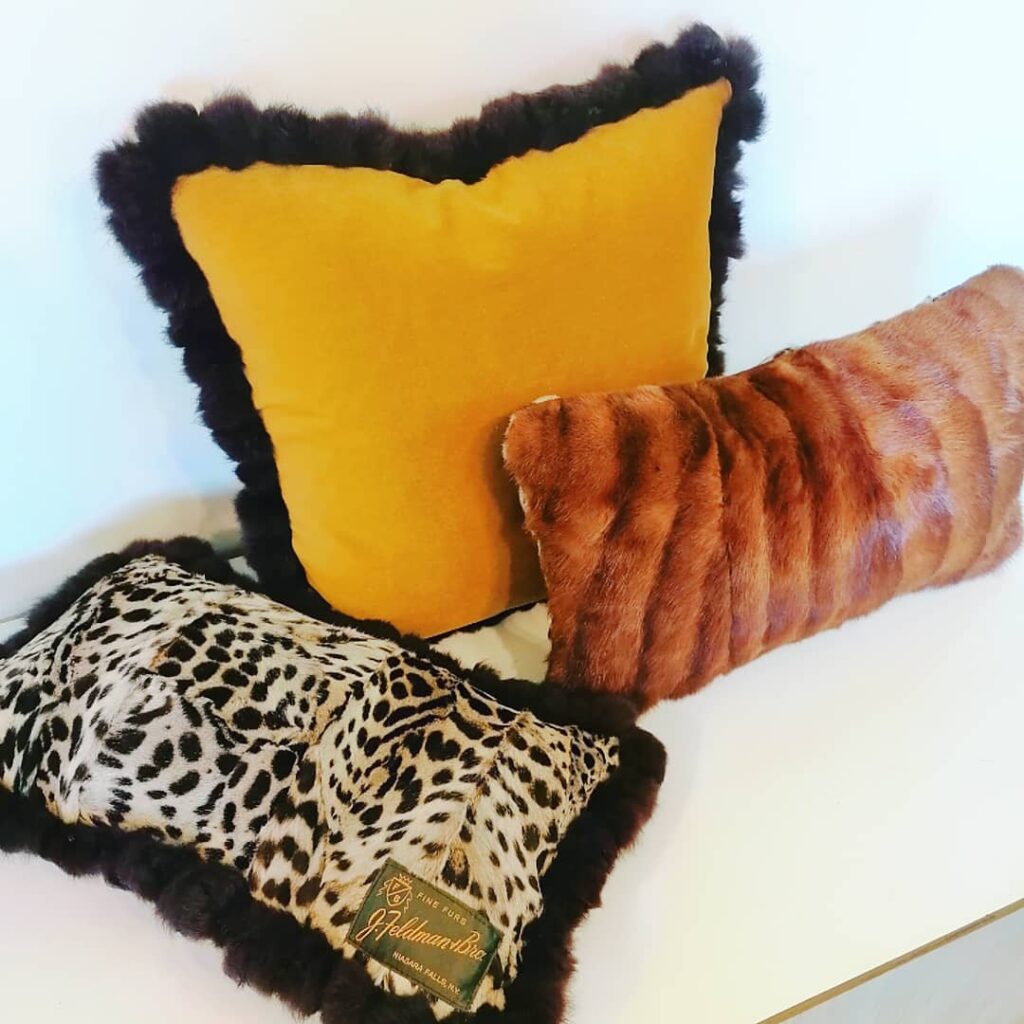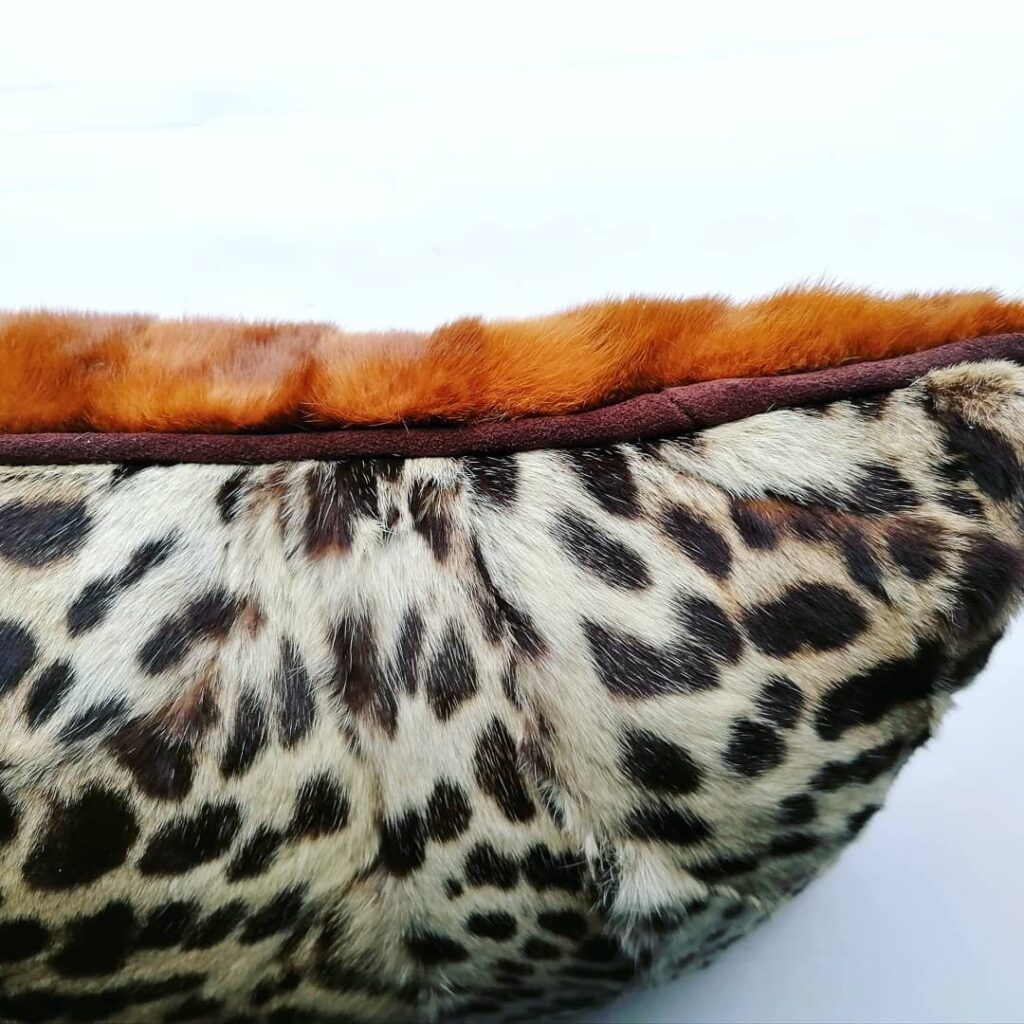 As there was a limited amount of fur to hand, we decided to make long rectangle fur cushions. My client wanted one for her and one as a gift for her mum. The first one we added a suede trim to. For the second cushion I took apart the fur pom pom scarf and used it as a trim, which just brings the cushion to a whole new level. My favourite detail of these cushions though is definitely the old labels we incorporated into the design. The "Jenns" label is an old Jenners label, which is quite literally a piece of history as Jenners now no longer exists! Jenners was Scotlands oldest independent department store. It was founded in 1838 as "Kennington & Jenner" and sadly closed in 2020 at the start of covid. The second label is a"J.Feldman & Bro" label which I haven't been able to find much about but will continue to research. I think it's so interesting to keep these little pieces of history attached to these cushions as it tells the story of where they came from, plus they are like little works of art themselves.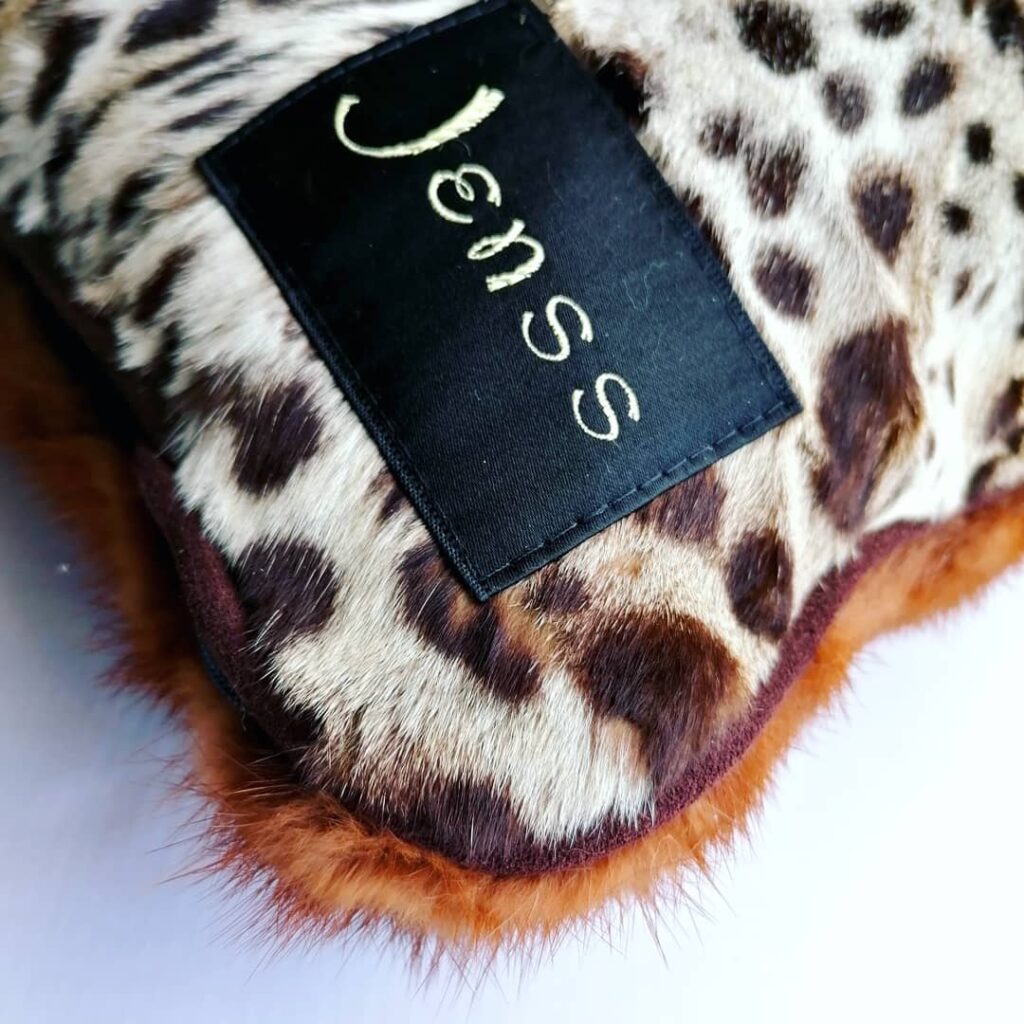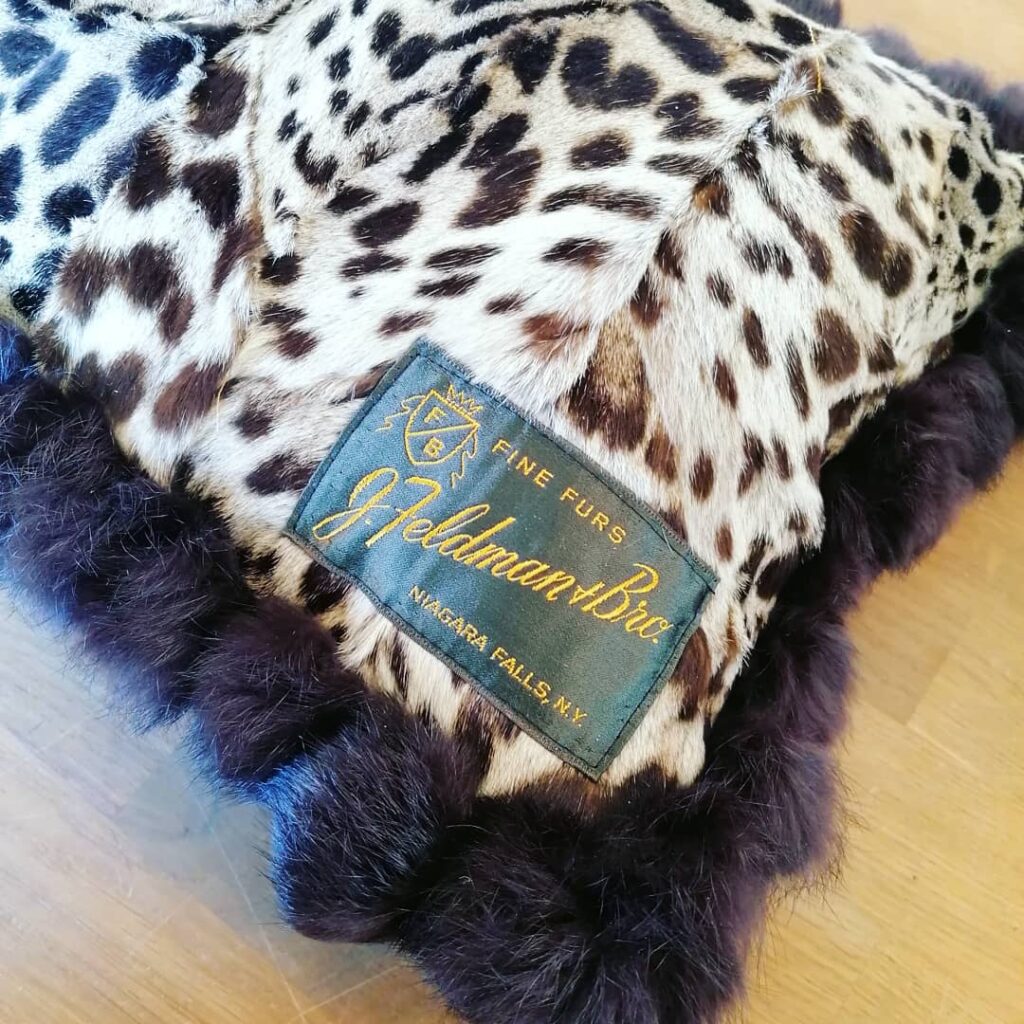 As there were still some fur pom poms left from the fur scarf, we decided to make a third cushion using some remnant velvet I had in stock in a gorgeous mustard tone. The brown fur pom poms make a great contrast against the mustard velvet. As we were working virtually, I took photos of the fur pom poms beside different colours of velvet for my client and she then chose her favourite.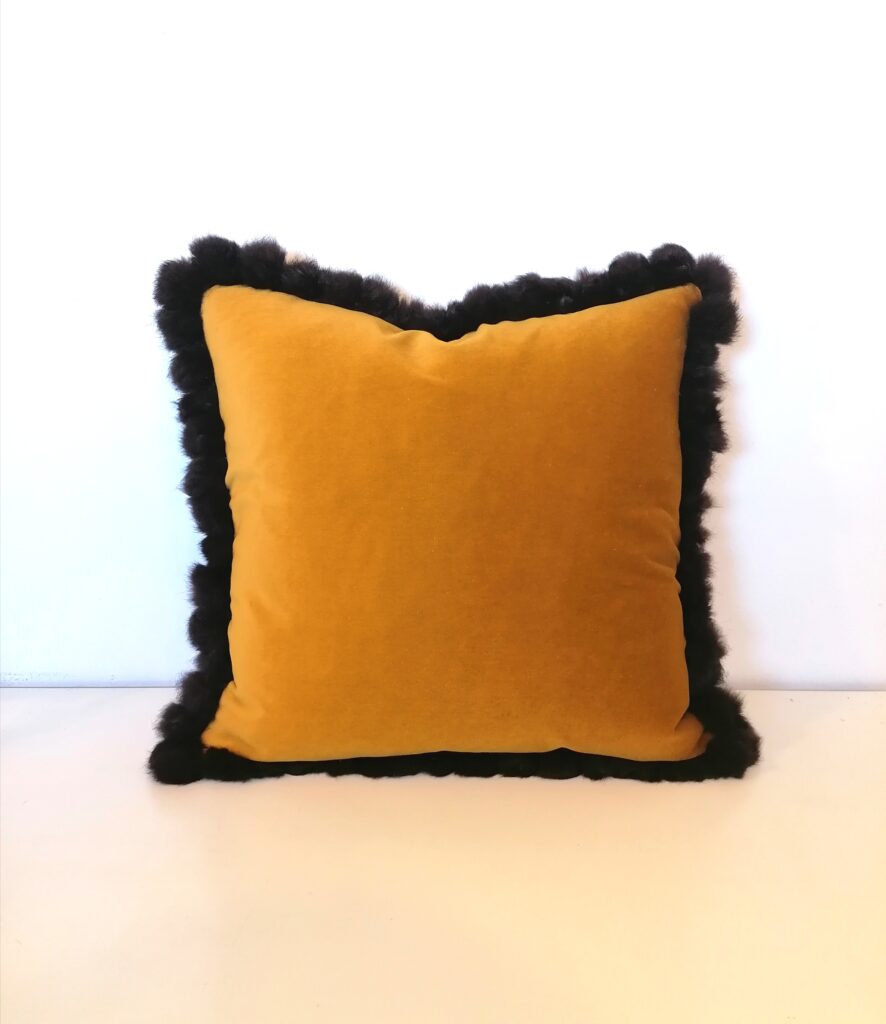 Each items was gift wrapped, packaged and posted down to Manchester and I'm happy to say my client is delighted. Here's what she had to say about the experience.
"I inherited two fur stoles from my Grandma when she passed away in 2009. I found them tucked away last year when I was moving house. I happened upon Millie's Instagram and reached out about the process and costs etc. Millie was so patient and involved me in every step of the design process – this was some ask as I live in Manchester and this was during the pandemic! Millie not only tolerated but encouraged my input (and in some instances indecisiveness). We did everything via email, I was included every step of the way and I am so incredibly pleased with the end products. The cushions have been produced to such a high standard and with obvious love for her craft, they will no doubt be heirlooms for years to come."
I hope you have enjoyed hearing more about this special commission. If you have some vintage fur items you would like remodelled into something new, get in touch with me.
hello@milliescottstudio.co.uk