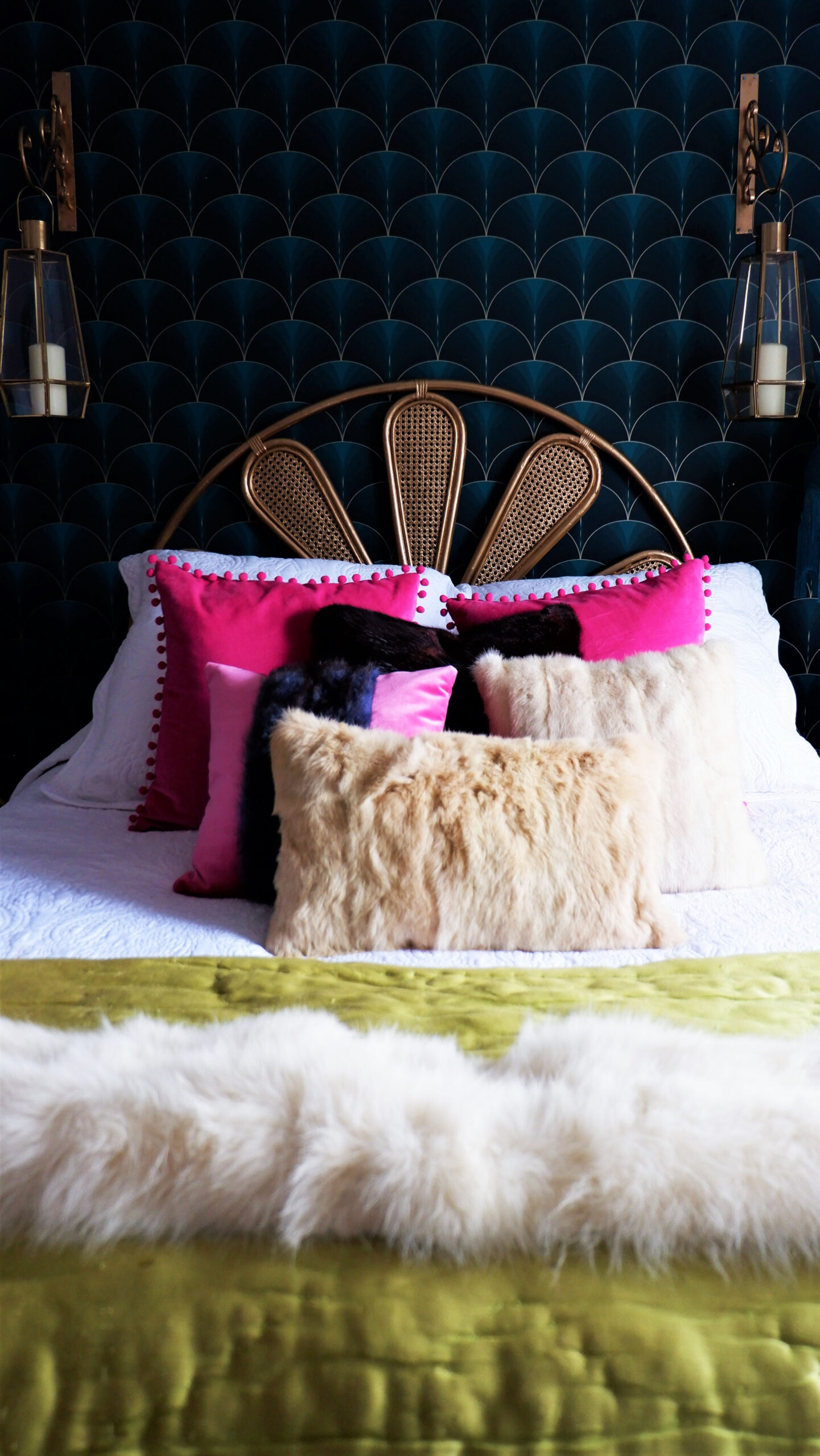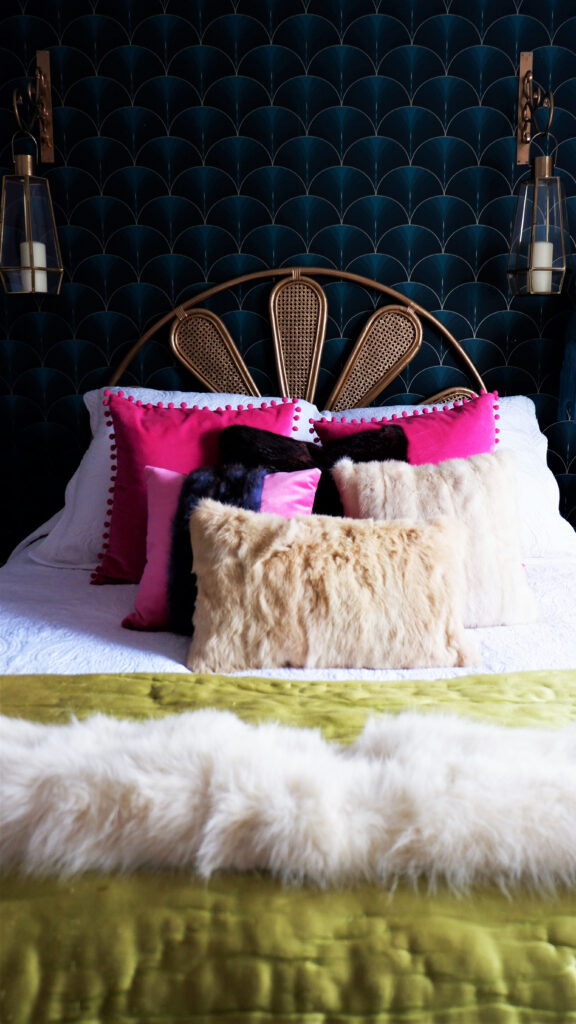 I have recently launched a small collection of cushions which were all made using a range of recycled vintage fur and sumptuous fabric remnants. This was my first cushion collection, so I wanted to make a range of sizes as well as include different colours and luxurious textures, to get a feel for what people were after. Check out my latest cushion collection here and let me know what you think. If you love vintage styling and colourful, quirky interiors, then read on.
This is the first part of a small series of styled photoshoots I have arranged using my latest cushions, all covid safe of course. First up in the series is a home that is bursting full of colour and texture and is definitely one for the maximalist lovers. Nestled in the East Lothian countryside, about 5 miles away from my studio, is the home of Allanna Alexander. Allanna owns Madame Butterfly which is a gorgeous boutique in North Berwick. She sells candles, vintage clothing, homewares and all sorts of quirky, gorgeous items. It's a total treasure trove, to see more of her shop, head over to her Facebook page using this link here.
Back to the photoshoot.. An avid DIY-er, collector of all things vintage including vintage gondolas and an all round style Queen, Allanna has worked magic in her house. She recently redecorated her spare bedroom herself using a bold art deco style feature wallpaper on the back wall. She made two wall lamps herself, respraying old black curly brackets gold to match gold lanterns. Genius idea. She is currently redecorating her bedroom with a tented ceiling, I will definitely be back for another photoshoot when it's complete!
Adding some new cushions to a room can really give it a refresh and it is usually more cost effective than redecorating the entire room. We are all guilty of consuming more than what we need. Upcycling your vintage fur jacket/coat (or any garment for that matter) into luxurious homewares is a really eco friendly way to repurpose preloved fur. By using what we already have, we can dramatically reduce our waste output, which in turn will mean we don't need to purchase as many new materials, which conserves Earths precious resources. Here are my favourite images from this gloriously OTT, utterly fabulous photoshoot. Let me know what you think in the comments below!