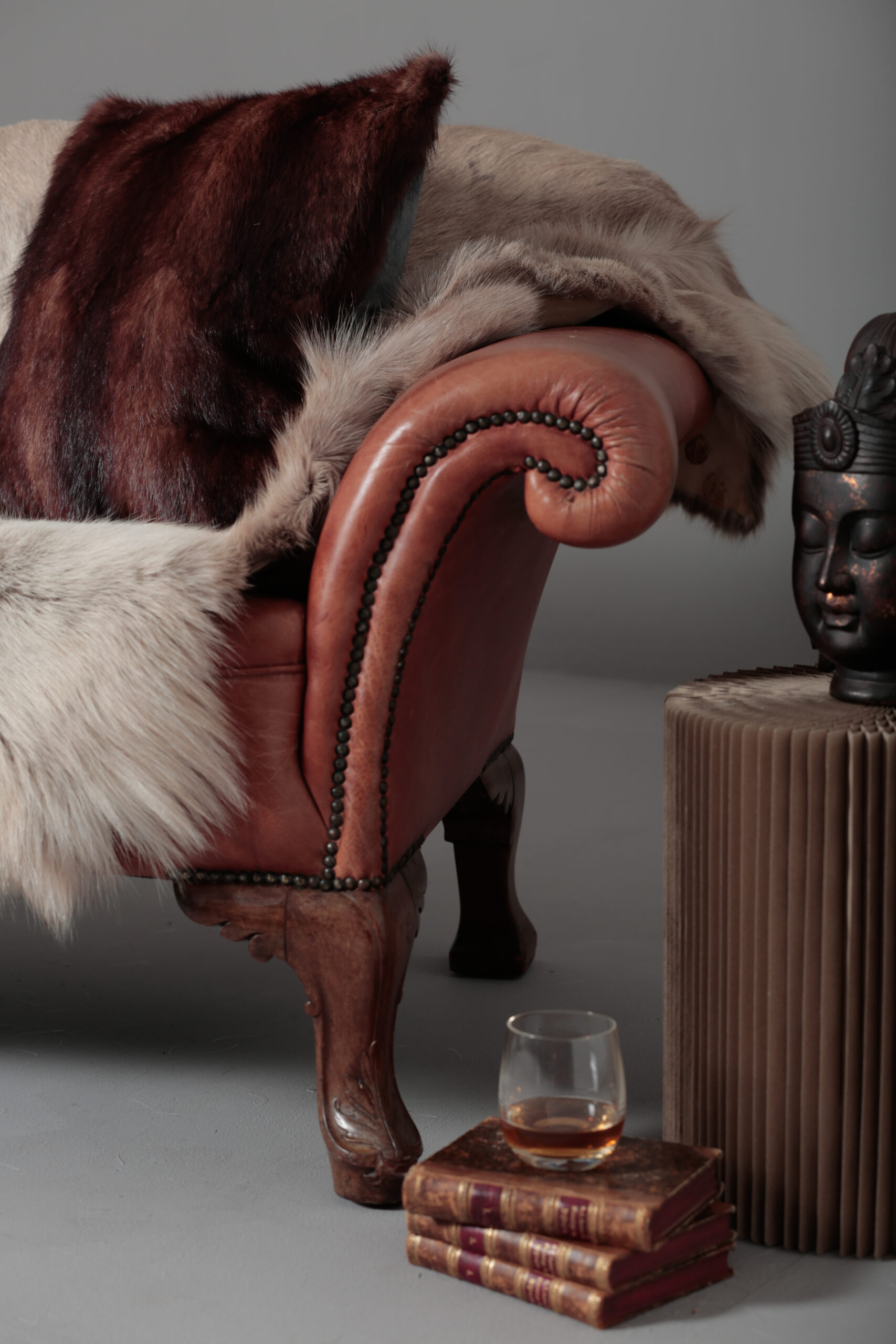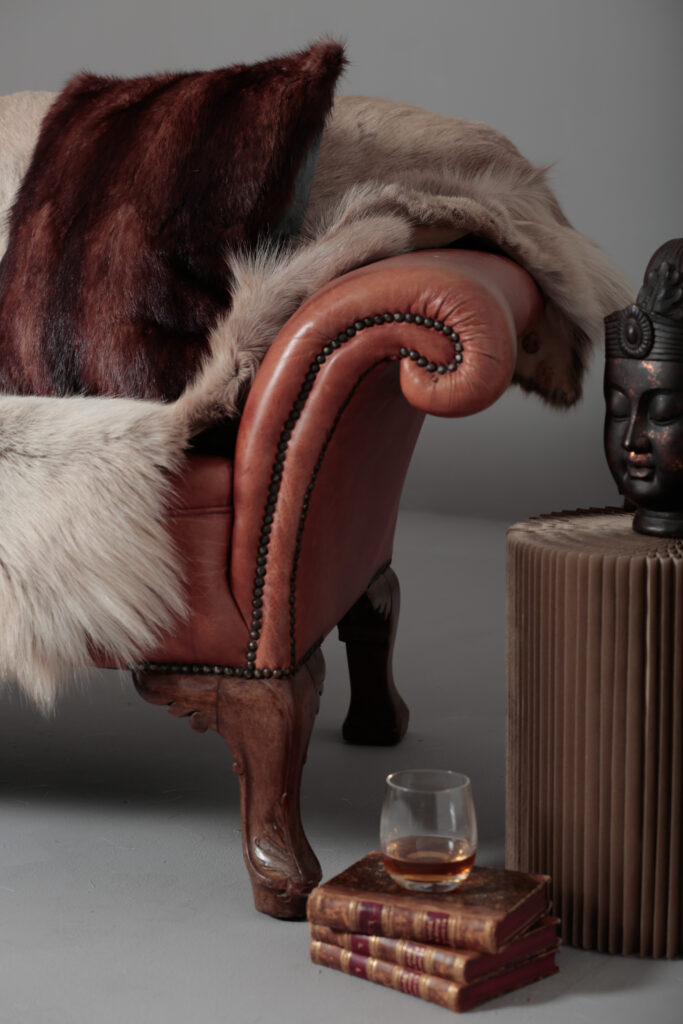 I was lucky enough to work with the amazing photographer, Tina Sorensen, on a collaborative photoshoot for show casing the latest pillows I had created. The pillows are made using a combination of recycled, vintage fur and luxurious velvet remnants purchased from local interior shops.
The local interior shops I buy my remnants from are run by badass female babes and are within 18 miles of my workshop which keeps my fabric miles low and fabric out of landfill.
Now, back to the photoshoot….. I brought along a car full of props to Tina's cosy studio in Dalkeith, where we worked together to style different lifestyle shots for each of the pillows. Tina had her own stash of eclectic props but my favourite has to be her antique tan leather sofa, which she bought in the Highlands a few years ago. All I had in mind were a couple of pins from Pinterest of old, dilapidated grand mansion houses with super boujee (is that how you spell that?!) furniture and furnishings. The shoot really was just a natural progression of us trying different props and textures to capture different moods with my collection of recycled fur & velvet pillows. We wanted to capture both a soft and a bold aesthetic with the images to show how versatile these recycled fur & velvet pillows can be.
Tina has such a brilliant eye for detail, she's also a complete BABE with an amazing sense of humour and I'm very lucky that she has become one of my good friends. (Tina, love ya gal!) Check out more of her work on her website here www.tinasorensenphotography.co.uk and follow her on Instagram here https://www.instagram.com/tinasorensenphotography/
It's such a joy to be able to transform something that's been unloved and forgotten in a wardrobe into a beautiful, tactile, comforting piece that can be treasured daily. I'll be adding more velvet and fur pillows to my online shop on 14th November 2020, keep an eye on my Instagram stories in the next week for sneak peaks of what's to come. www.instagram.com/milliescottstudio.
If you would like to find out more about remodelling your vintage fur, please get in touch with me.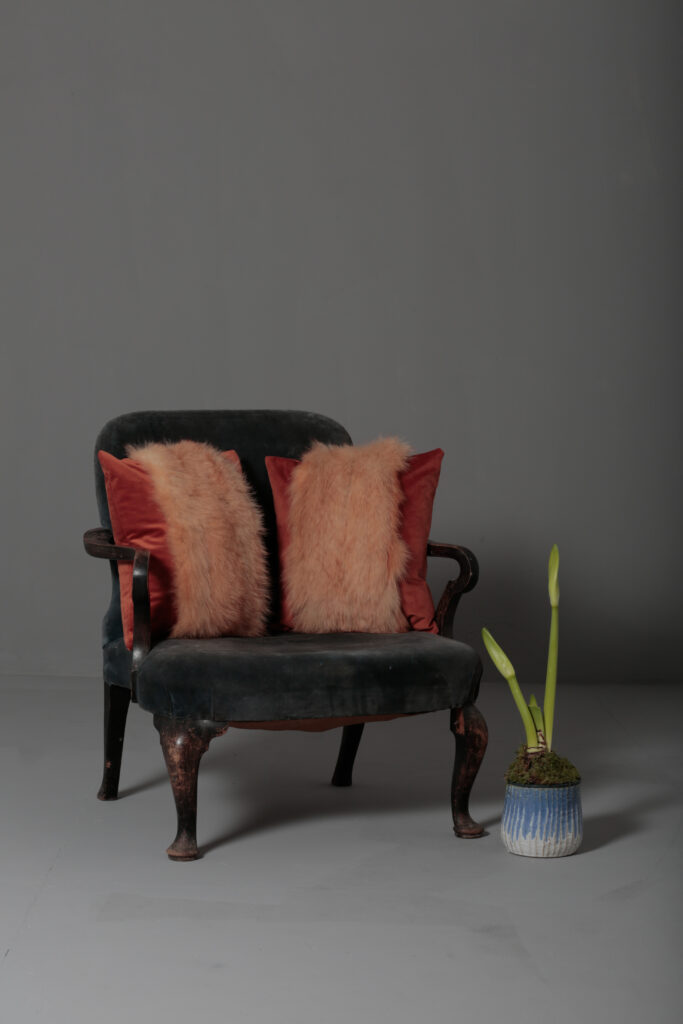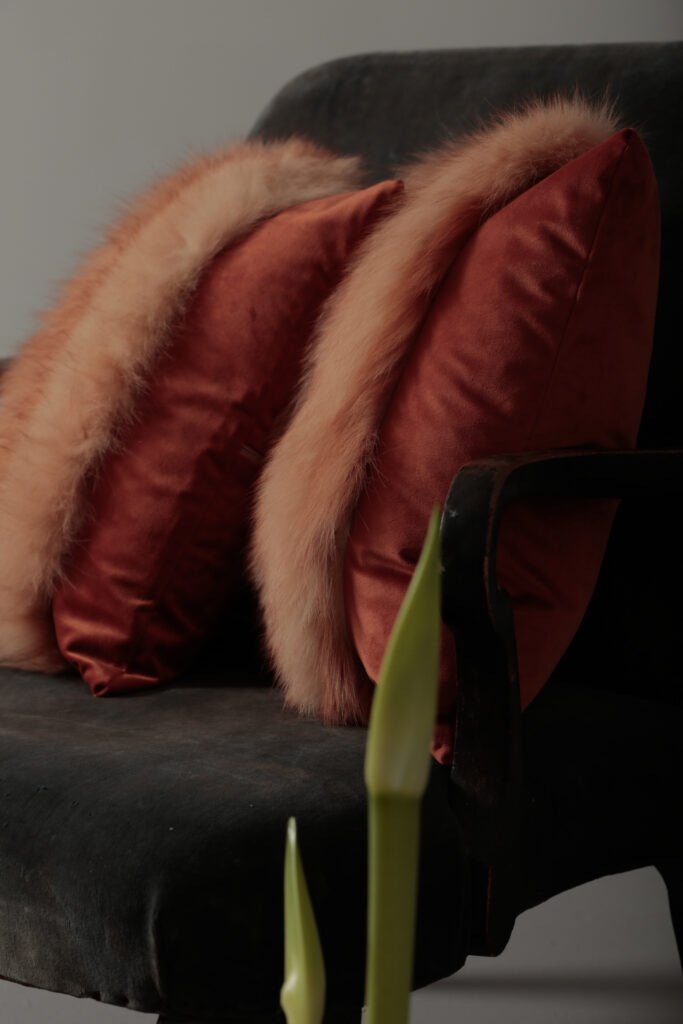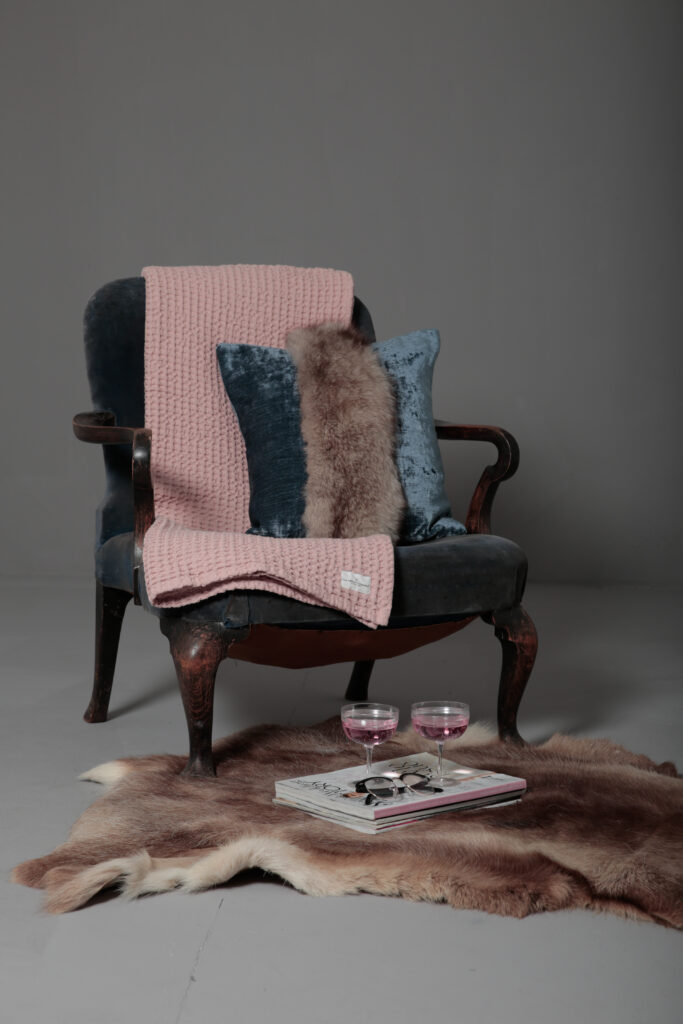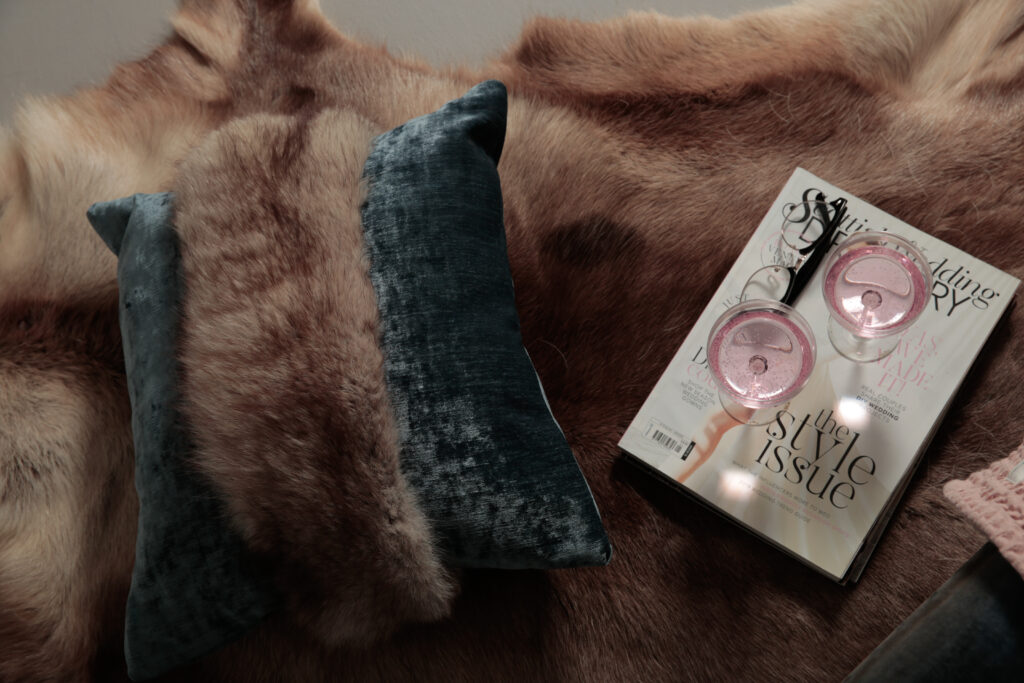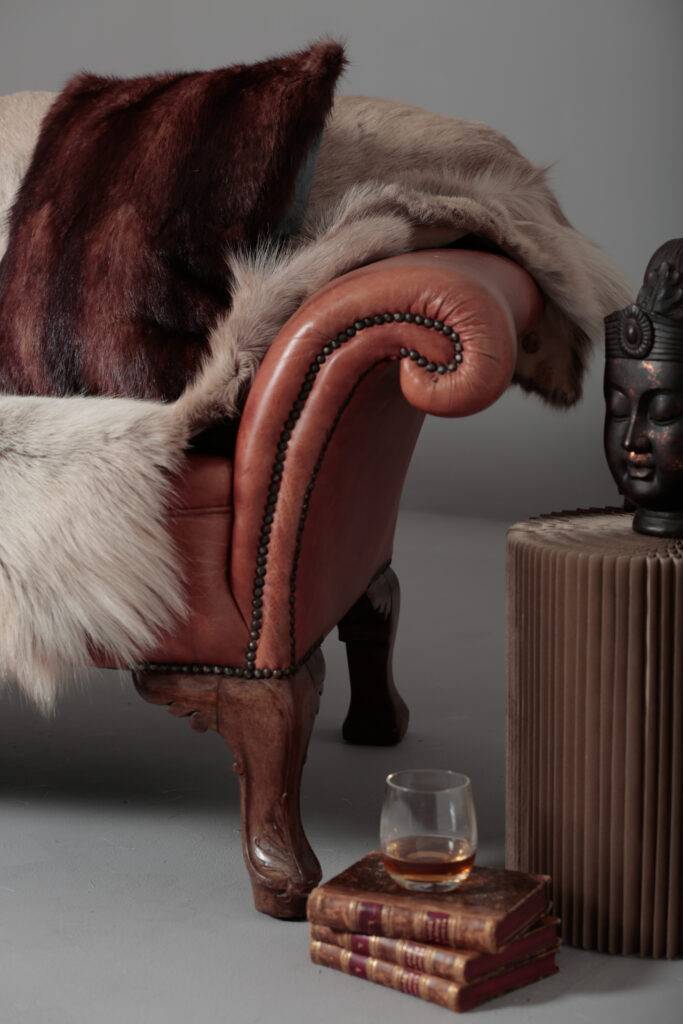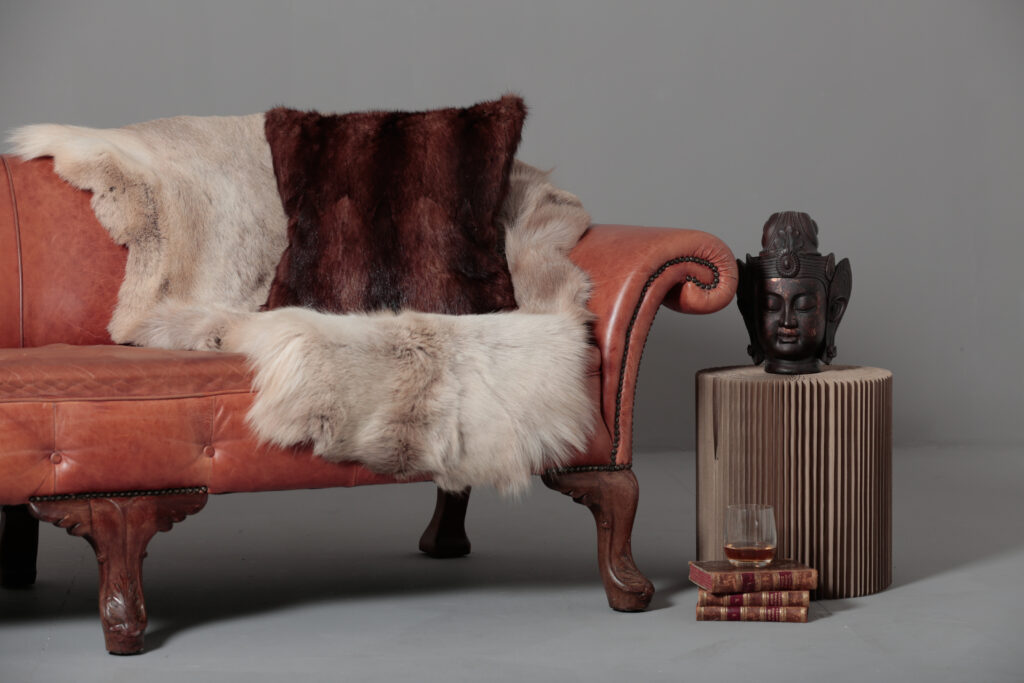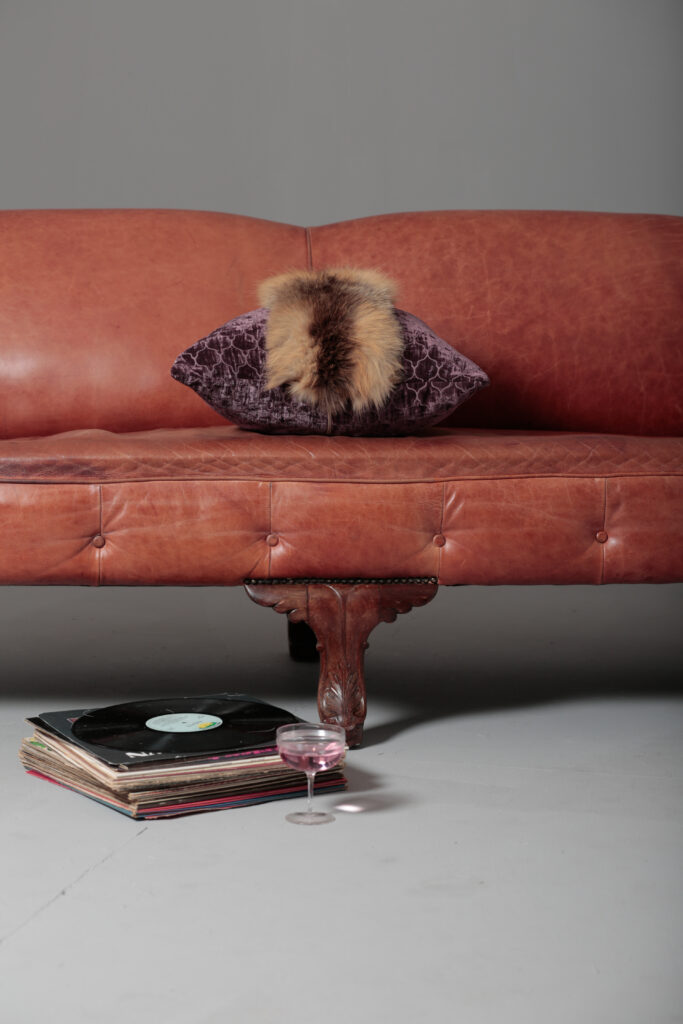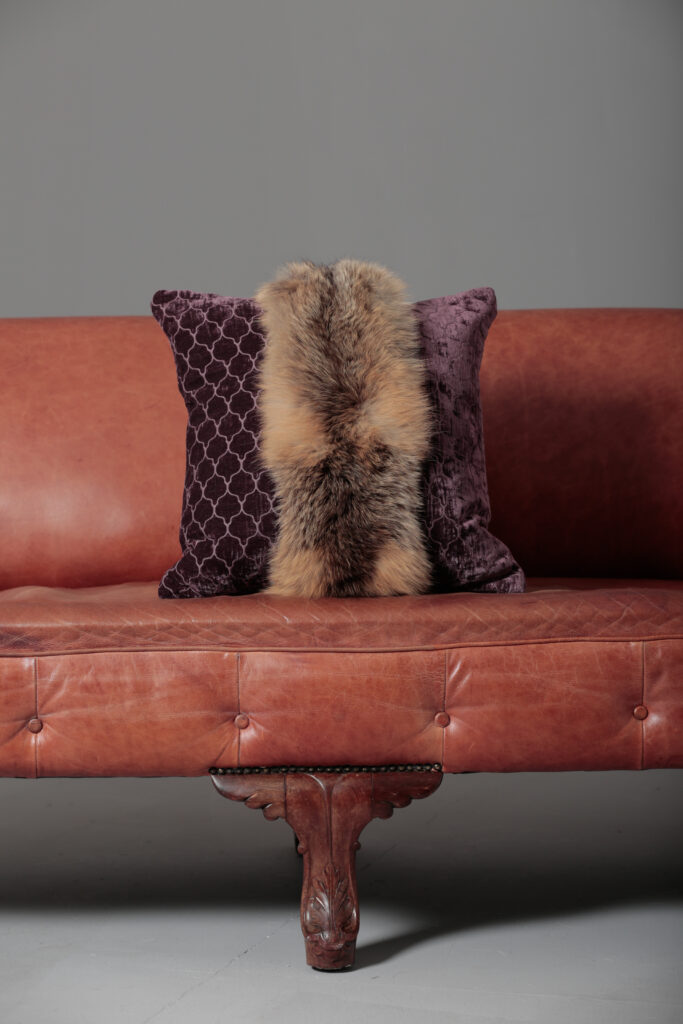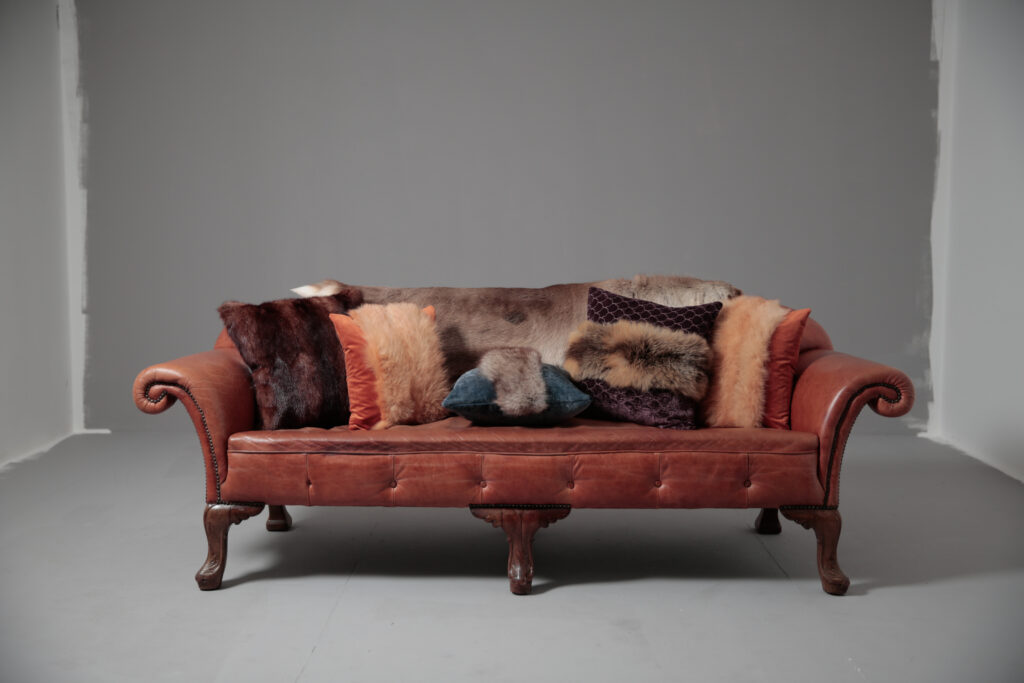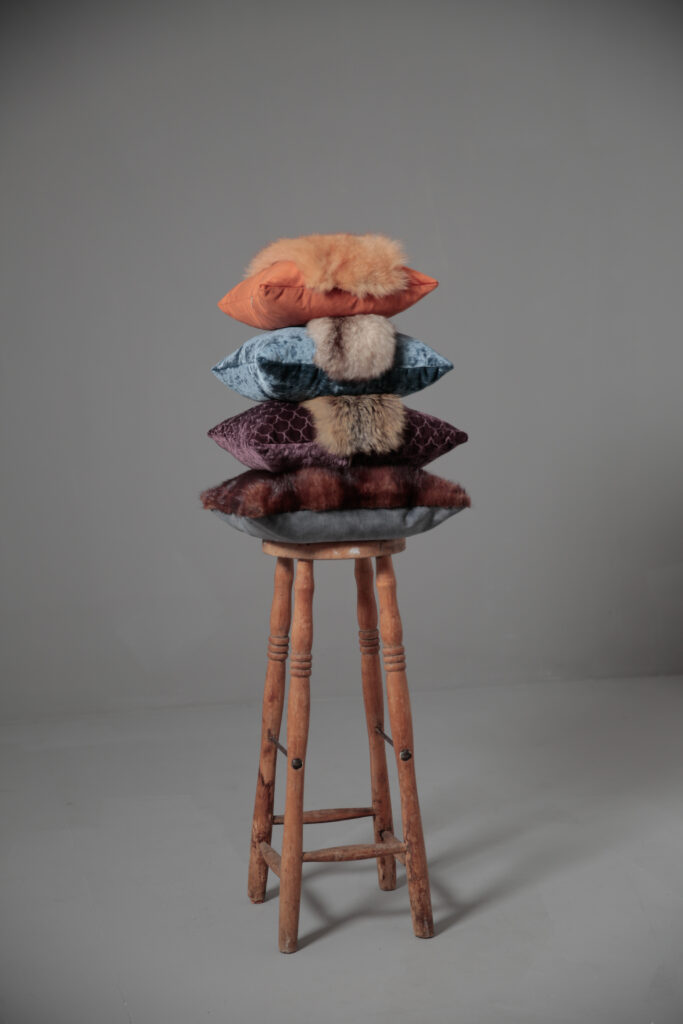 I hope you've enjoyed seeing how we styled my recycled fur & velvet pillows. Let me know what you think in the comments below!