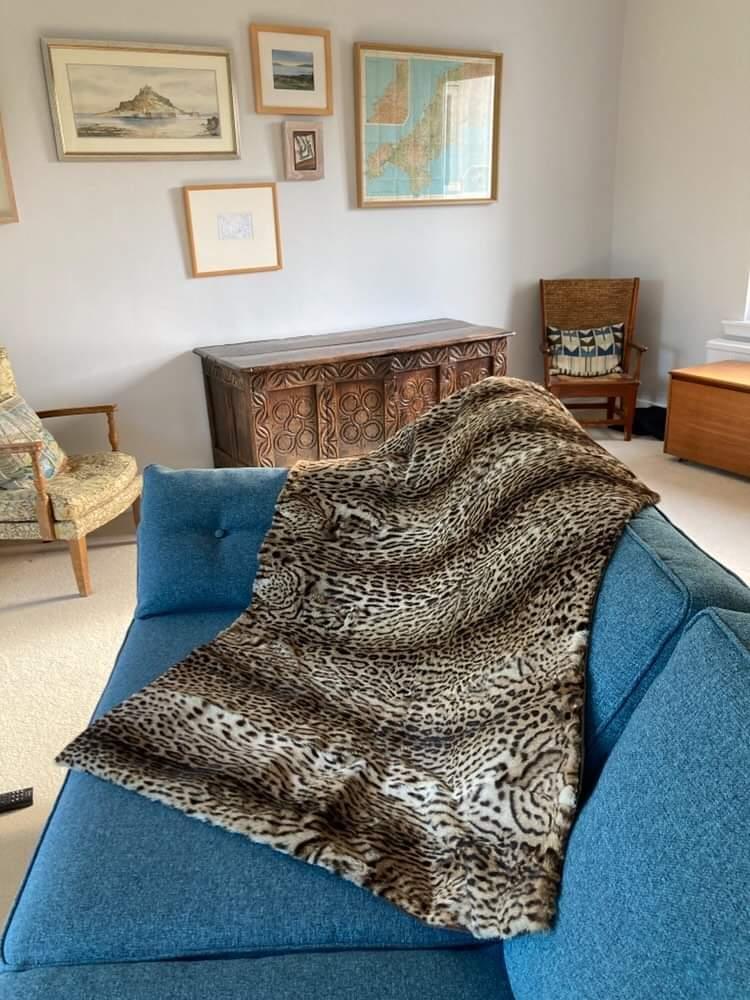 One of my recent commissions was turning a vintage Ocelot jacket into a stunning fur throw. This preloved fur was a very special heirloom that had originally belonged to my clients Mother-in-law. The jacket was originally bought as a birthday present, here is what the original jacket looked like in 1966 at a wedding!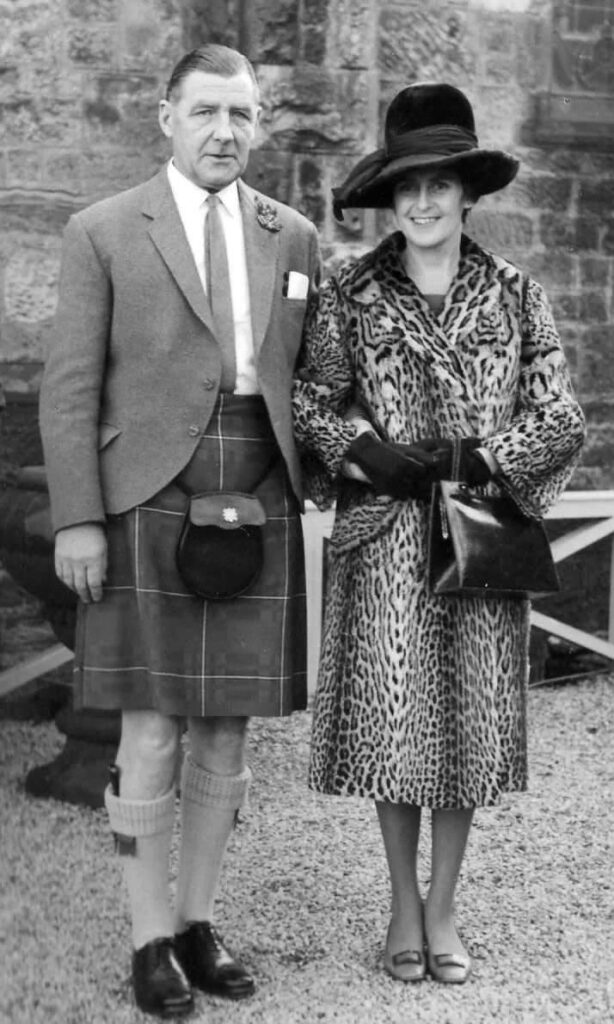 Giving a precious heirloom over to someone to cut up can be really scary, I make sure my clients are always really involved in the whole process and consult with them on style, shape, finishes and fabrics. My client came to me after seeing my work on instagram, she loved the idea of making it into a throw and luckily for her, her vintage fur was in good condition. Making a throw from preloved fur garments isn't always possible, the original piece needs to first of all be big enough to make a throw out of and it also needs to be in pretty good condition. By this I mean minimal wear and relatively supple pelts. If a fur is very dry and brittle, or is very worn, then I would not make a throw from it. We could however use parts of it to make some cushions, as that only requires smaller pieces of fur. Back to the fur throw..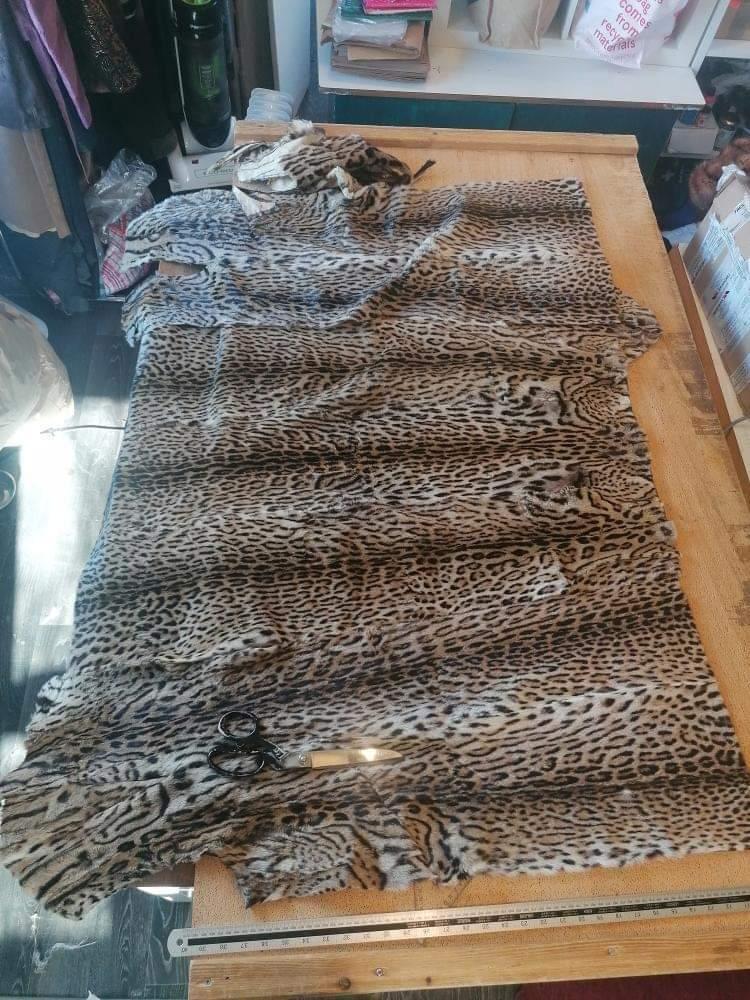 Working with ocelot is very time consuming compared to other furs due to the intricacy of the pattern. You are also not allowed to use any new ocelot fur, as this is an endangered species, you can only work with what is already on the coat. This method isn't ever an issue for me as I only work with preloved fur anyway, but it could be tricky if you had a piece that was very damaged.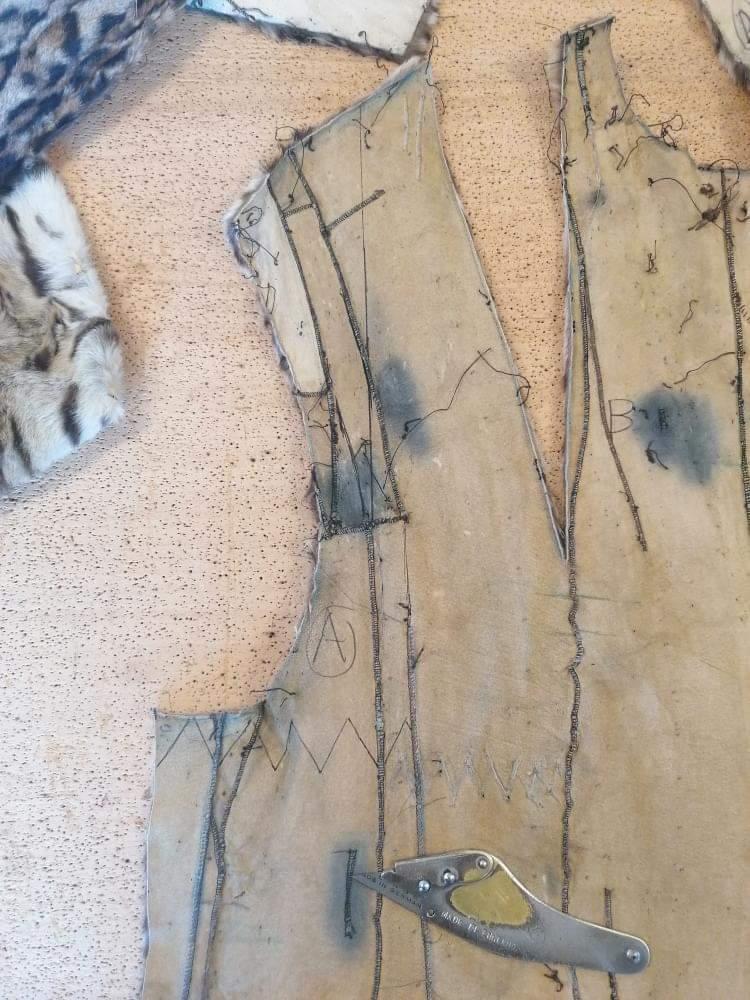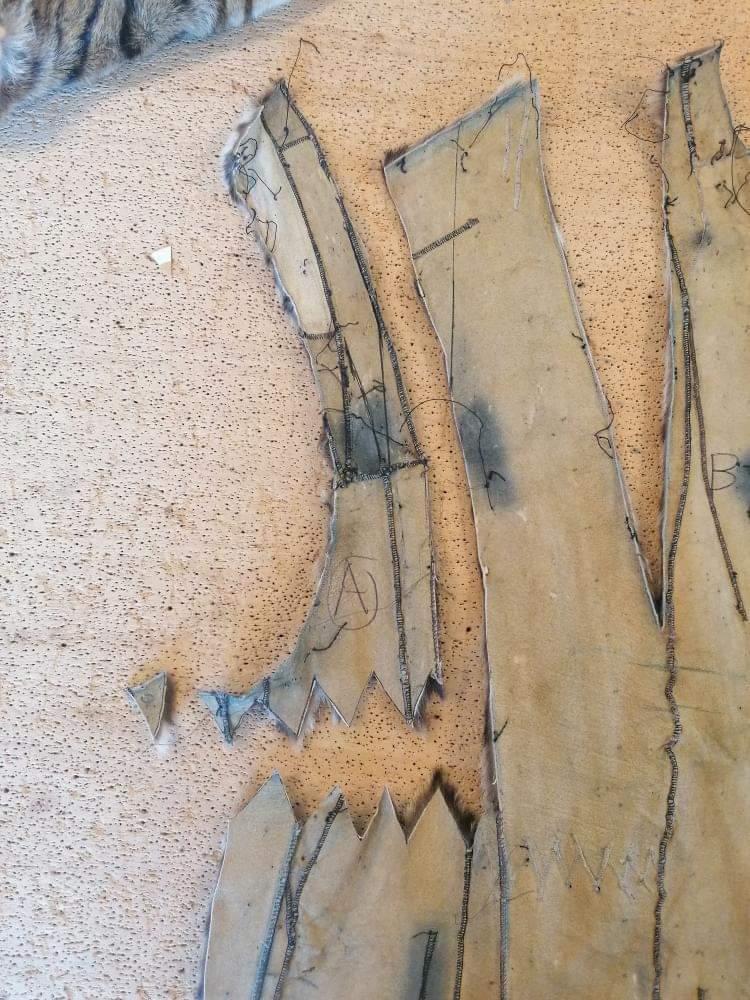 Despite being in good condition, there were various repairs that needed done to this fur. I also needed to patch in areas of the coat to make it into a rectangle shape. As I have trained with a master furrier I always look to make my repairs and alterations as invisible as possible.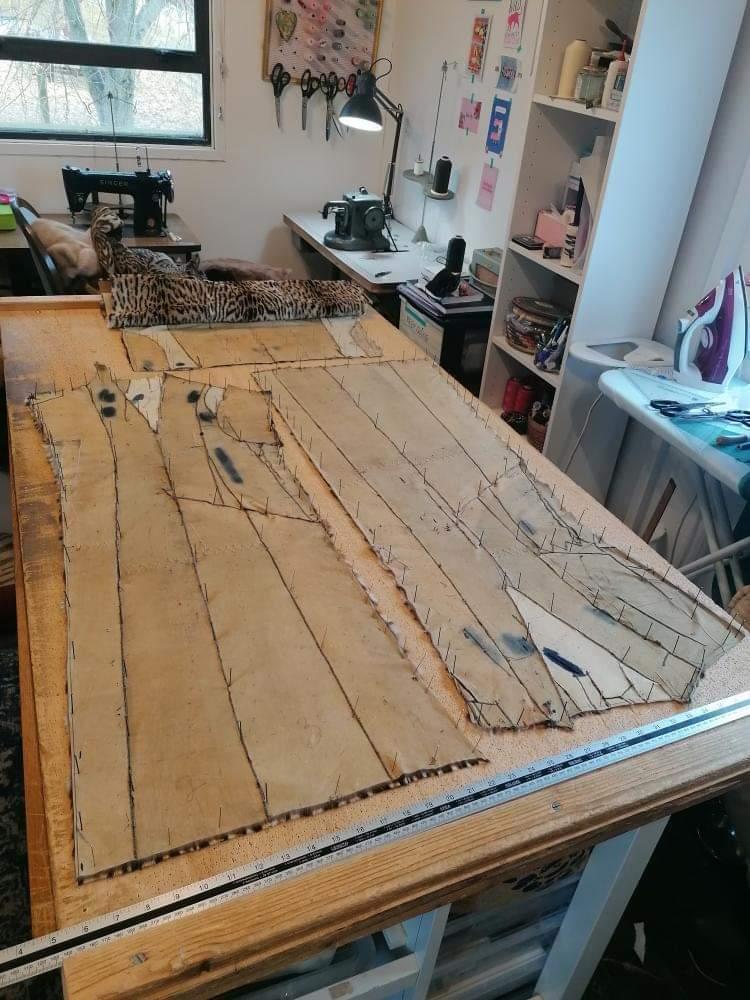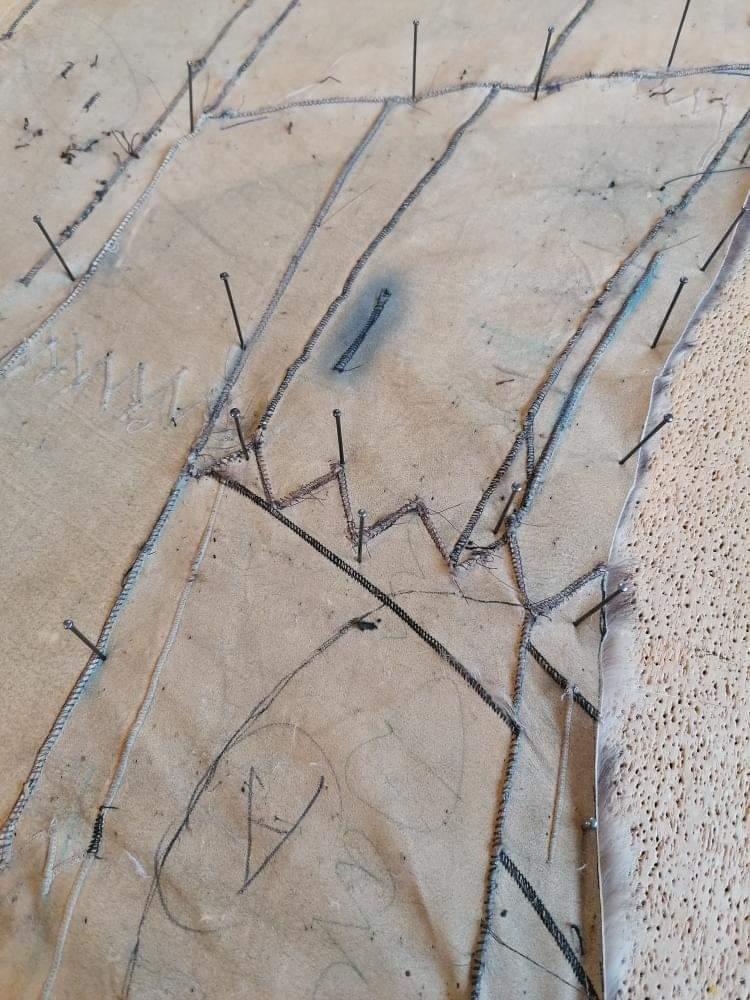 I'm super pleased with this piece and I think it adds a real bit of decadence to my clients home. See the final piece below.
Here's what my lovely client had to say about this special piece –
"Millie Scott Studio recently made an amazing fur throw from an old family heirloom. She has so much expertise and respect for vintage fur and it was a pleasure dealing with her on this special commission. It was my husband's grandmother's coat, worn at his parent's wedding in the 1960's, and has languished in a wardrobe ever since, until I heard about Millie and her recycling service, and now it's a gorgeous throw, backed with sumptuous velvet, and lives on our sofa."